From the idea to innovation
---
"He who always does what he already can, always remains what he already is."
(Henry Ford)
Starmix products stand for quality. We continuously work on the development of new, innovative product and solution ideas. The basis for this is customer- and problem-solving-oriented thinking, creative employees and a corporate culture with room for thinking differently.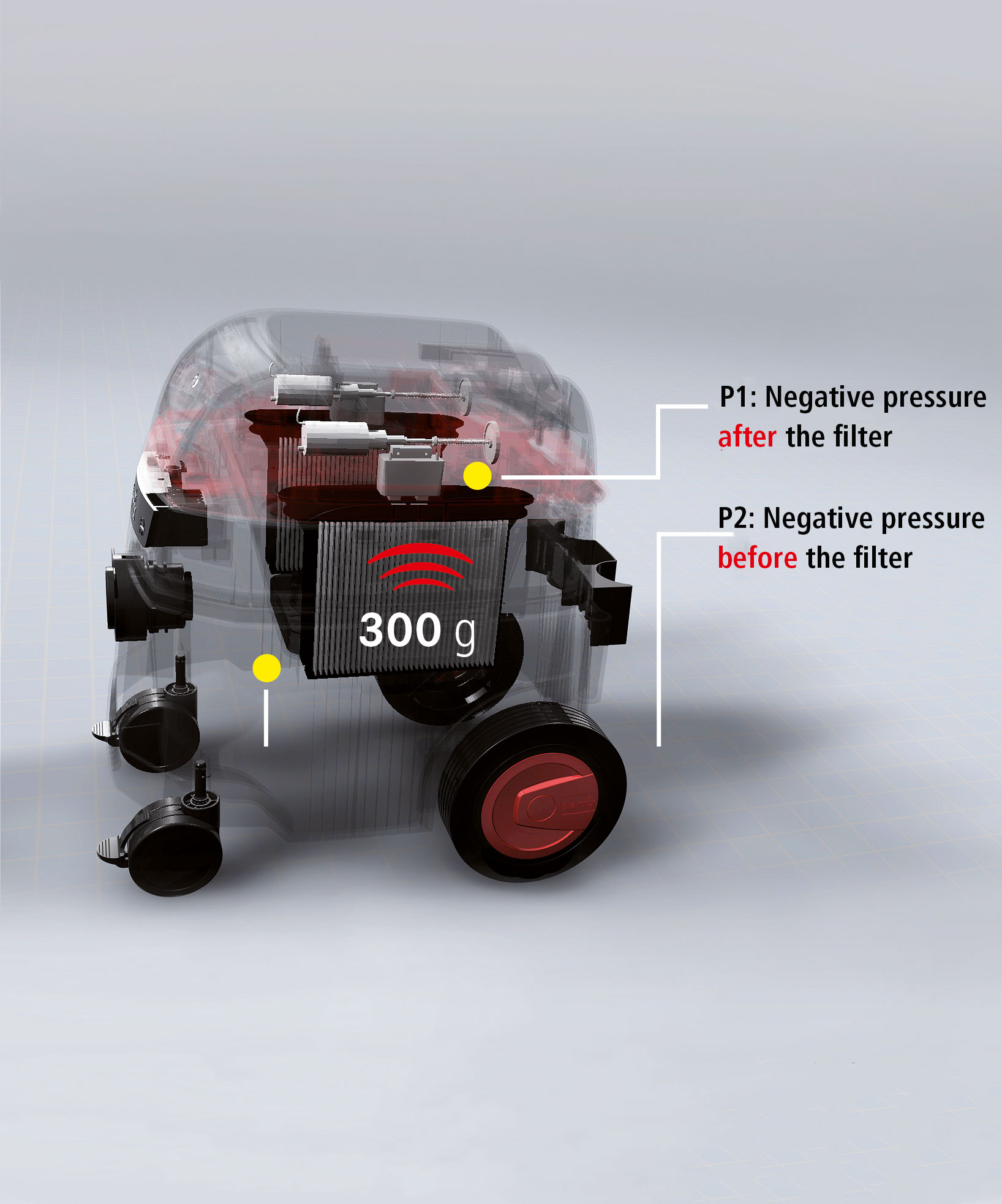 Pressure difference measurement
In order to better determine the timing of filter cleaning, an intelligent electronic system uses sensors to measure the vacuum upstream and downstream of the filter (DDM). As soon as the factory-set differential vacuum value is reached, the impulse filter cleaning system switches on automatically and cleans the two filter cassettes one after the other in approx. 3.5 seconds each with electromagnetic shocks. Even problem dust such as gypsum cannot withstand the forces generated - over 300 times the acceleration due to gravity (300 g).

Bohrfixx
This attachment for the suction hose fits all common household and industrial vacuum cleaners. The patented 2-chamber system enables absolutely safe and dust-free drilling on walls and ceilings without the additional help of another person. The first chamber completely extracts the drilling dust. The second chamber generates negative pressure and thus fixes the Bohrfixx to the ceiling and wall. This means that there are no more annoying drill dust residues on walls and wallpaper. The flexible joint ensures the optimum hose position and enables overhead work. The Bohrfixx is designed for all common drills up to 14 mm and suction hoses with connection diameters of 32-37 mm.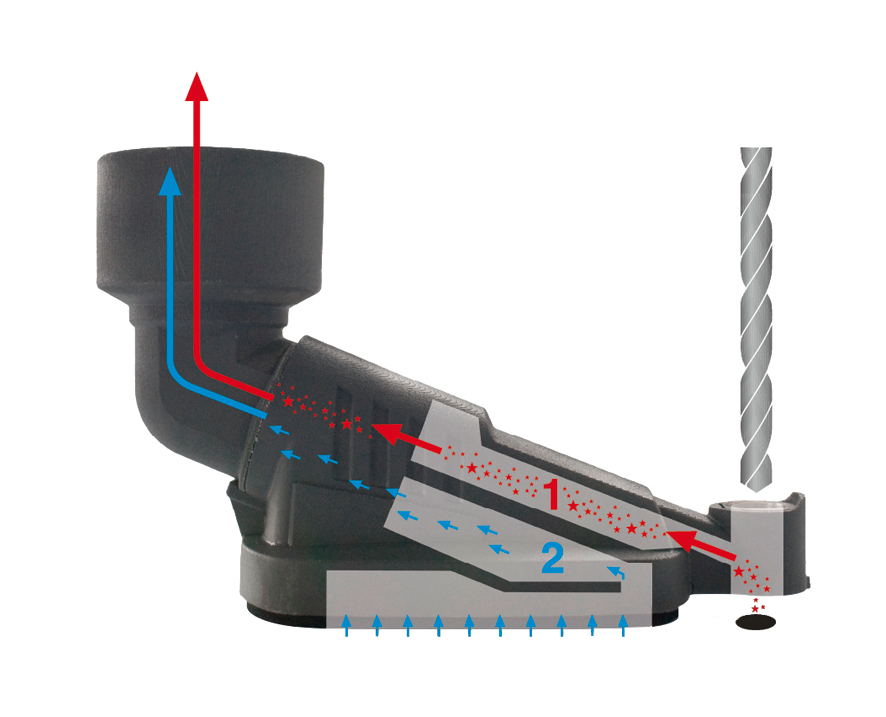 Drive coupling
sweepers

The patented drive clutch of the sweepers ensures that the disc brushes do not rotate when the sweeper is reversed. In this way, the swept material already collected is retained in the sweeper container and cannot fall out again. Thanks to the positive-locking design and self-lubricating materials, the drive coupling also ensures increased reliability and durability.