Boring can do others
---
For all those who prefer to watch rather than read, we are always shooting videos that introduce and explain our products.
With the usual starmix humor even product tests and FAQ's become an entertainment program.
Product videos
In our product videos we give you deeper insights into the application and functionality of our products. Thereby we want to give you an exact picture of our products, so that you can decide for the right product for your application.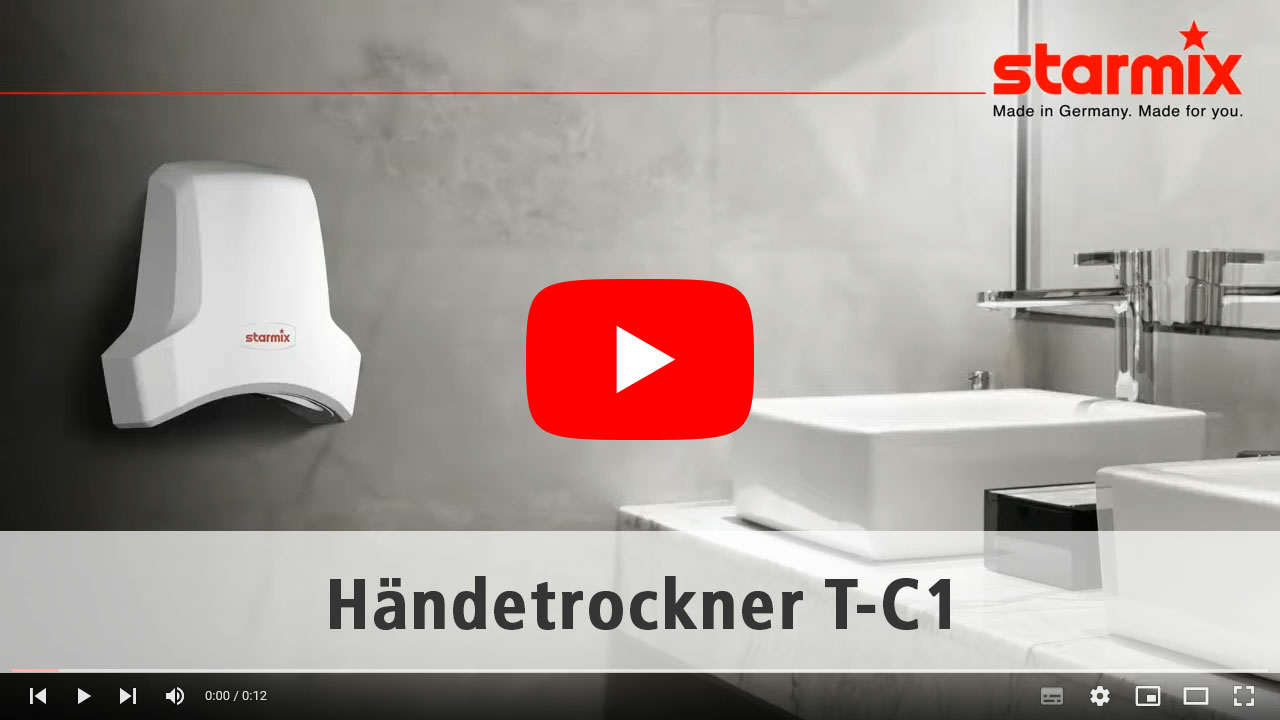 T-C1

T-C BL HEPA

Teaser iPulse

Teaser uClean

iPulse Reloaded
Highlights

Haaga Sweeper

Haaga 600 series

Haaga 400 series

Puredico Disinfection
Dispenser

Batrix ft. Cordless
Control

Bohrfixx

uClean craftsman
vacuum cleaner

uClean cleaning
vacuum cleaner

iPulse Reloaded
FAQ's
If you don't feel like reading a lot to get your questions answered, our FAQ videos are just right for you. Here we briefly and concisely clarify the most important features of our devices. You think we forgot an important question? Feel free to comment under one of our FAQ videos on Youtube!

Batrix operating
Panel

Batrix Cordless Control

Batrix hose rewind

Batrix accessory
storage

Batrix battery
compartment

Batrix filter bag

Batrix filter bag

Batrix PE
emptying bag

iPulse fleece
filter bag

iPulse filter
cassettes

iPulse reling
Montage

iPulse & Systainer

ISC filter change

ISC PE emptying
bag

ISP fleece filter
bag
uClean filter
cartridge change

uclean accessory
storage

uClean hose rewind

uClean from
water to dry
vacuum cleaner
Can it break?
In this funny video series with cult factor, our vacuum cleaners are put to the acid test by Wilhelm and Karl! From betting sow(g/f)s to vacuuming cows, there's sure to be the right special application for every specialist.

Beer festival

Racing iPulse


All purpose
vacuum cleaner

Scrap yard

Farm

Hammer blow

All purpose
vacuum cleaner ||
uClean Teaser
In this series we present the most important features of our uClean series. Get a detailed impression of the uClean series vacuums with eight short but informative videos.

Teaser

The motor head

filter and
container

Smartstop

Accessories
fixation

Blow function

Cable exchange
and hose rewind

Teaser ||
Other
But for us there is much more than just our products. Learn more about our company, our history and get to know our employees and our humor in our videos.

Reportage Regio TV

100 years of competence

christmas greetings 2021

Witness review

Christmas greeting 2020

Christmas greetings 2018
Catalogs for download
You can get a complete overview of our products and starmix itself in our catalogs. We hope you enjoy browsing through them. If you are looking for further documents like manuals or flyers you will find them in our downloads section.