starmix Warranty
---
Providing our customers with the highest quality at all times is very important to us.
All starmix products therefore go through a strict, 4-stage quality control according to ISO 9001:

Supplier-
management with
regular
quality audits

quality
control at
goods receipt

quality
controls in
the production

100 % quality
and safety
testing of
finished equipment

Our products therefore meet the highest safety standards by fulfilling European conformity, European standards (EN 60204 and 60335) and various national safety marks.
3 years warranty

---
Only in Germany we grant 3 years warranty (according to our warranty conditions) on the following products: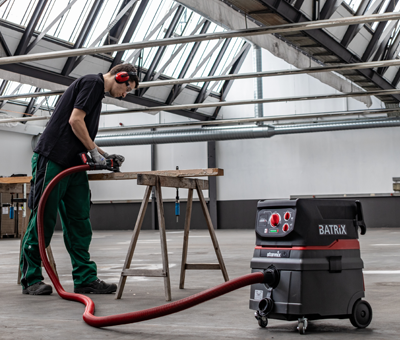 Vacuum cleaner
for the craft
ISP iPulse series
(all units, ISP/ISC)
ISC Compact series
(all units)
NSG uClean series
(all units)
eCraft series
(all units)
QUADRIX L 18V
Smart L 18V


Vacuum cleaner
for
cleaning

NSG uClean series
(all units)
GS/HS series
(except GS 2078 & GS 3078)
TS 714 RTS HEPA
TS 711 BASIC


For all other devices, the statutory warranty applies unless otherwise agreed in individual cases. The new warranty regulations are geographically limited to the territory of the Federal Republic of Germany.
You have a repair case?

Here you will find all the important information about processing, contact persons or the online repair registration.