Good question - clear answer
---
Here you will find the most frequently asked questions answered briefly and clearly.
Do you have any further questions? We will be happy to answer your questions personally.
Ph values from 5 (slightly acidic) to 8 (slightly alkaline). With regard to the type of liquids to be absorbed, the user must observe the composition of the data sheet and, if necessary, consult Electrostar. Keywords: Observe flash point. Liquids such as drilling emulsion may attack filters and seals.
The temperature of the vacuumed material must not exceed +60°C or there must be no residual embers in the vacuumed material. No flammable, explosive or combustible substances or liquids may be sucked in.
If the vacuum cleaner is to provide suction at two extraction points, only a reduced volume flow is available in each case. The connection of two hoses is made via a Y-piece (Ø 35 mm / Art. No. 425689). To obtain a higher volume flow, we recommend our 2- or 3-motor suction units GS 2078 / GS 3078.
Yes. The various water level detection systems, by means of electrode switch-off or float, also switch off effectively in the presence of foam. There may initially be more moisture in the discharge air until the switch-off occurs. However, the suction cup is not damaged.
The automatic switch-on responds from a power of 100 watts. The maximum power is 2,000 watts - this information is labeled on the inside of the lid of the socket.
We recommend the use of hoses up to a total length of max. 10 m.
For large quantities of dust as well as difficult fine and problem dusts, the starmix wet dry vacuums, such as workshop and construction site vacuums of the "IPULSE" SERIES, with automatic pulse filter cleaning have proven themselves in practice. These guarantee constantly free filters and a constantly high suction power. For low dust generation and for all other general cleaning work, we also offer devices without this equipment feature.
Rule of thumb: light (bulky) suction material (e.g. paper shreds, leaves, dust) --> low air speed --> large suction hose Ø. Heavy suction material (coarse sand, stones, screws) --> high air velocity --> small hose Ø.
For all units with appliance socket, the vacuum cleaner switches on and off automatically with the connected power tool in switch position "A" or "AR". This means that the dust is conveniently extracted directly at the point of origin. Before the vacuum cleaner switches off, it continues to run for approx. 10 seconds, thus ensuring that the suction hose is completely emptied.
The reduced starting currents due to the soft start of the suction motor prevent the house fuse from tripping. In addition, the reduced load increases the service life of the motor.
Antistatically prepared units have an electrically conductive inlet fitting connected to the grounding conductor. When fine dust is sucked up (friction) and depending on the air humidity (e.g. dry air in winter), electrostatic charges can develop in the suction hose, which then discharge with the formation of sparks - harmless - but unpleasant. The electrostatic forces of attraction also increase contamination of the suction hose. An anti-static suction hose (AS) is required as effective protection against this - the charges are then immediately and imperceptibly discharged.
Up to 2.5 m when only water (without air) is sucked in - the suction tube is completely submerged (full suction mode). The max. suction height is up to 8 meters when water-air mixture is sucked in ("slurping mode").
If the vacuum cleaner is required for stationary and continuous suction, e.g. in the manufacturing process of an industrial company, then a continuous running unit, e.g. with 400V three-phase side channel compressor, makes sense. With this, running times of 10,000 hours and more can be achieved. Starmix does not currently offer such units. The starmix vacuum cleaners of the ISP/ISC series with their universal blowers have a service life of up to 1,000 hours.
Discharge is via an anti-static suction hose, the conductive inlet fitting and then via the protective grounding of the suction cup.
To bridge a greater distance, 2 suction hoses can be connected together without any problems (pipe connection in bayonet connection) - but only up to a total length of 10 m, otherwise there may be a loss of suction power.







No. Only the supplied hose can be connected to the Batrix. The container and hose are coded to protect the electronics from damage. With the Quadrix, only the connection of the supplied hose fits as well.

All 18V or 36V batteries from the CAS system (Cordless Allicance System) can be used. Please note the different runtimes with an 8.0 or 10.0 Ah battery.
The tape of the transmitter is fixed either around the suction hose or the power tool. Set suction to AUTO, the suction starts and stops when the power tool starts and stops. Note: The closer the transmitter is attached to the power tool, the more accurate the vibration detection will work. If it is necessary to pair the transmitter with the vacuum again: Press the button on the transmitter until it lights up blue to pair the transmitter with the vacuum.
On the front panel of the vacuum cleaner is the battery indicator, this is always lit during operation: 5 LEDs = 100% capacity 3 LEDs = 60% capacity 30 seconds before the battery is empty, the last LED flashes for 3 seconds and a horn signal sounds (only for M vacuums)
For all units with a round bowl (uClean/eSwift/HS/GS/AS series), we offer a filter insert as a pre-filter for the different bowl sizes (FST 3000/4000 K made of cotton or FSP 5000 made of polyester). The filter insert can be cleaned by tapping it out. Not available for the ISP/ISC series.
Filters from the gray market often not only have poor fitting accuracy, but also cheap poor bonding or welding. These filter bags do not meet the Starmix test requirements! Consequences can be: leakage or bursting. The dust is then in the container and you could just as well have vacuumed without a bag, i.e. supposedly cheap third-party suppliers are still too expensive!
Caution: The warranty will be voided if replacement parts, accessories or consumables not approved by us are used, especially pleated filter cassettes or cartridges or filter bags. The use of these filters, which have not been tested by us, can lead to damage, especially to the turbine.
A filter bag is usually made of a special non-woven material and is completely closed. A disposal bag, on the other hand, is made of foil material - similar to a garbage bag. It is open on the upper side and is inserted into the container in such a way that the edge of the bag protrudes slightly over the container edge and can be folded over. Only the safety vacuums (M-/H-/Asbestos) of the ISP/ISC series with a special container and rotary valve are suitable for use with PE disposal bags. Typical applications include work where large quantities of fine dust are generated, such as when sanding plasterboard filler.
HEPA stands for "High Efficiency Particulate Air Filter". It is a classification of filtration according to EN 1822, which comes from the field of air filtration (rooms/breathing masks) and cannot be compared with the criteria that apply to the filtration of dust to be vacuumed up in industrial vacuum cleaners according to IEC 60335-2-69, where much higher requirements are placed on the filters, e.g. with regard to air velocity, pressure difference and mechanical load. However, HEPA is widely used in various countries/markets and especially for household vacuum cleaners. In simplified terms, it can be said that a HEPA filter H14 corresponds to an H filter with regard to dust retention capacity (99.995%) according to IEC 60335-2-69.
In the ISP and ISC units, wet suction can be performed with the standard built-in pleated filter cassettes made of polyester filter material. In the case of the units with a round container (uClean/eSwift/HS/GS/AS series) - due to the design, the filter is in contact with the water - small amounts of absorbed liquid are no problem for the polyester pleated filter. However, if possible, it should be cleaned of residual water before the next dry vacuuming. In case of a more frequent change (the use as wet-dry vacuum cleaner), it is recommended to use 2 folder filters - one each for wet and dry. If only water is vacuumed, remove the folder filter and use the foam filter FSS 1200 - 413297 (only for uClean/eSwift/HS/GS/AS series). Cellulose filters (paper) are unsuitable. The Starmix non-woven filter bags are tear-resistant and insensitive to damp dirt, but are not suitable for vacuuming mud or liquids.
Various filter materials are available in different dust classes. Besides cellulose, cellulose with glass fiber fleece, polyester and nano-coated polyester (filter cassette only). They meet different requirements - at least dust class M (99.9%) as well as dust class H or HEPA for the FKP 4300 HEPA (99.995% dust retention capacity) - certified by the independent institute IFA (formerly BIA). Attention: A filter alone does not make a vacuum cleaner a safety vacuum cleaner for sucking up dust hazardous to health - the prescribed tested overall vacuum cleaner must always be used!
The filter bags are made of tear-resistant non-woven material, which is also insensitive to damp dirt, and meet the requirements of dust class M (99.9% dust retention capacity)- certified by the independent institute IFA (formerly BIA).
The service life depends to a large extent on the filter material used and the medium to be extracted. It is therefore not possible to make any generally valid statements. Depending on the vacuum model, different filter materials are available, such as cellulose (FK/FP), moisture-insensitive polyester (FKP/FPP), and NANO-coated polyester (FKPN). It can be said that pleated filter cassettes made of polyester filter material used in conjunction with an automatic Starmix pulse filter cleaning system have an average service life of approx. 2-3 years - depending on the type of dust in question. In the case of H-asbestos vacuum cleaners, the legal regulations apply with regard to changing the main filter (1 x per year).
When the suction power decreases rapidly and - depending on the vacuum cleaner model - when the filter indicator light comes on. If the filter is a polyester or NANO filter, any dust that has settled can be washed out. Do NOT blow out filter cassettes with compressed air! If the dust is hazardous to health, do not knock out the filter and do not wash it out.
No. M and H vacuum cleaners are tested by the test center as a complete unit and have, among other things, special electronics that detect when the air speed drops below 20 m/s due to clogged filters or a blocked suction hose. Then sufficient suction is no longer guaranteed and an acoustic warning signal sounds. Work can only be continued after the cause has been checked and eliminated.
A dust-air mixture can explode if the following three components meet in or around the device: Dust (a certain dust concentration is necessary) Air (oxygen) Ignition source (a minimum ignition energy must be exceeded) E.g. grinding of aluminum, magnesium or the absorption of e.g. flour, paper dusts, soot dusts. Protective measures must be taken for combustible dusts. The customer must verify that a zone is present. Starmix does not currently offer equipment for explosive dusts.
ATEX means ATmosphere EXplosive. ATEX is used to describe the ATEX guidelines of the European Union, namely the ATEX Product Directive 94/9/EC and the ATEX Operational Directive 1999/92/EC. This directive concerns equipment and protective systems that are mandatory in potentially explosive atmospheres. To comply with this directive, side channel blowers or brushless EC motors (electrically commutated) are required. Starmix does not currently offer explosion-proof equipment.
AGW stands for occupational exposure limits. Since the beginning of 2012, they have replaced the former MAK and TRK values. The AGW value describes the maximum permissible concentration at the workplace (in mg per m³ air), which is not harmful to health even in the case of long exposure (8 hours per day). The lower the AGW value, the higher the health hazard posed by the dust. Depending on the limit value, different requirements are placed on the dust collection efficiency of the vacuum cleaner. See overview "Dust classes."
The dust limit value is 10 mg/m³ for the inhalable dust fraction (E-dust - portion of airborne dust that can be inhaled through the mouth and nose) and 1.25 mg/m³ for the alveolar dust fraction (A-dust - which can enter the alveoli when inhaled). Coordinated systems of type 1 (power tool and dust extractor M class) must be used for the application - see overview of the ETEM Employer's Liability Insurance Association.
Legal framework conditions apply to the different dust classes. They are described in the international standard IEC 60 335-2-69, which divides dusts into three different dust classes: L, M and H.
Dust class L (low hazardous dust):
Simple and harmless dusts such as house dust and materials like soil or lime. The dusts have AGWs of > 1 mg/m3. For L vacuums, the filter material is tested. The max. permeability is less than 1%. There are no special disposal regulations.
Dust class M (medium hazardous dust):
All wood dusts as well as dusts from putty, filler and varnish, plaster, cement, concrete, tile adhesives and paints such as latex and oil paints or materials containing quartz such as sand and pebbles. AGWs of > 0.1 mg/m3 are present here. M-vacuum cleaners are tested by the test center as a complete unit. The max. permeability is less than 0.1% and the disposal must be low-dust.
Dust class H (high hazardous dust):
This class includes dusts with all exposure limits, all carcinogenic dusts, dusts with carcinogenic and pathogenic particles, and dusts with mold spores, silica sand, lead, asbestos, mineral fibers, bitumen, and artificial mineral fibers such as glass wool. These vacuums are also tested as a whole unit and the max. transmittance is less than 0.005%. The disposal must be carried out dust-free.

Dust class H-Asbestos:
This class corresponds to dust class H, but in Germany the vacuums must have an additional test according to TRGS 519, which entitles them to pick up and separate asbestos.
In accordance with the legal requirements, all Starmix vacuum cleaners in dust classes M-/H-/H-Asbestos have special electronics that detect when the air speed drops below 20 m/s due to clogged filters or a blocked suction hose. Then sufficient suction is no longer guaranteed and an acoustic warning signal sounds. Work can only be continued after the cause has been checked and eliminated. This warning device must also function with different hose diameters, i.e. the user sets the corresponding diameter (from 21 - 35 mm) on the preselection switch.
See overview "Dust classes"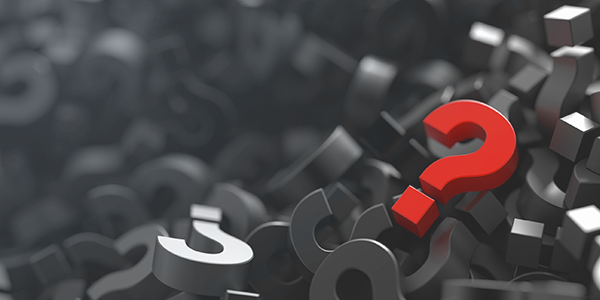 Do you have any questions about our vacuum cleaners?
Of course, we will be happy to answer them personally. Our service team is ready to help you with words and deeds and will give you all the information and tips you need.