DuroSweep
the new marathon runner among the sweepers!
Particularly durable, powerful and suitable for very large areas!

So we use our new sweeper directly for a good cause:

We sweep the entire distance from our location in Ebersbach to Nýřany in the Czech Republic with our endurance runner DuroSweep.


Catch us if you can

---
Win your sweeper!
1. take a picture when you see one of our runners
2. upload it to your instagram account (story or feed)
3. link @starmix_electrostar and use the #durosweeptour
With a little luck, the DuroSweep 77 Pro could be yours!
We will be reaching the following cities on these dates:


10.07. EBERSBACH
11.07. SCHWÄBISCH GMÜND
12.07. AALEN
13.07. ELLWANGEN
14.07. DINKELSBÜHL
15.07. WASSERTRÜDINGEN
16.07. GUNZENHAUSEN
17.07. WOLFRAMS ESCHENBACH
18.07. HEILSBRONN
19.07. NÜRNBERG
20.07. NÜRNBERG

21.07. LAUF AN DER PEGNITZ
21.07. HERSBRUCK
22.07. SULZBACH ROSENBERG
23.07. WERNSBERG KÖBLITZ
24.07. VOHENSTRAUß
25.07. WAIDHAUS / ROZVADOV
26.07. BOR
27.07. VYROV SEE
28.07. OSTROV U STRIBA
28.07. NYRANY
29.07. PILSEN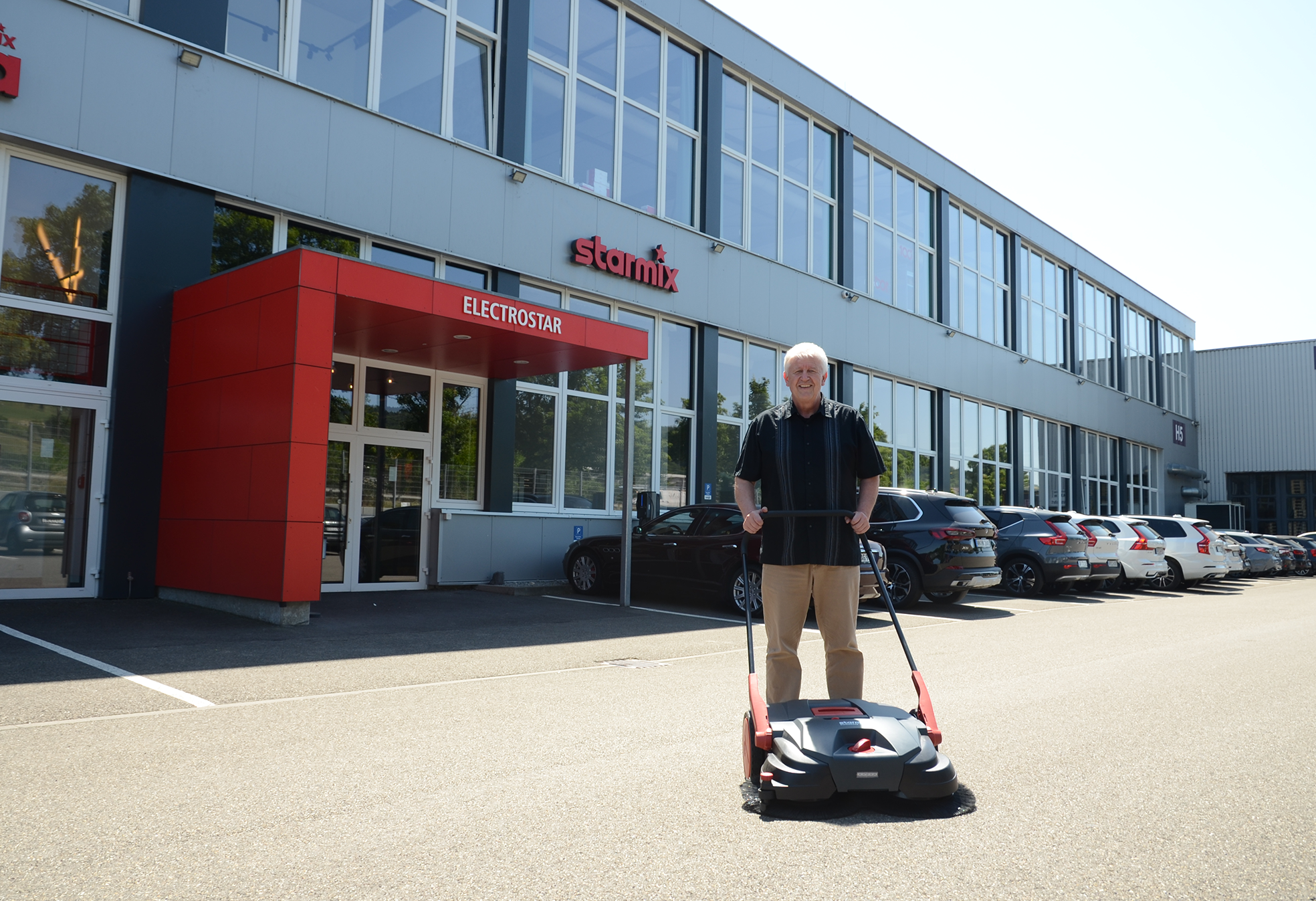 Ready to go!

Our sales representative, Ralph Burkart, is a professional in his field. He has been working for haaga/ Electrostar for 15 years and has been at home in the sweeper segment ever since. When it comes to sweeping machines, nobody can fool him!
So Ralph did not have to hesitate for long and immediately agreed to cover the distance from Ebersbach to Nýřany with a DuroSweep sweeper.



Our video diary of the tour

---

Start

Day 1
Day 2

Day 3

Day 4

Day 5

Day 6

Day 7

Day 8

Day 9

Day 10

Day 11


Day 13

Day 14
The sweeper

---
The first sweeper from starmix, based on the proven technology and quality of our haaga brand.


ADVANTAGES AT A GLANCE
Top quality "Made in Germany



Extremely smooth and easy running of the disc brooms due to new design



Longer service life due to dirt-protected gearbox



Ergonomic and padded push handle

Strong power for sweeping large areas



Optimal cleaning performance on different floors



Longer durability of wear parts and service-friendly maintenance


DuroSweep 77 Pro 18V with lighting Manually operated. For regular professional use for very large areas up to 3,000 m². Battery operated with different speed levels. With lighting. For regular professional use for very large areas up to 3,600 m².