Hand sweeper DuroSweep 77 Pro 18V
For regular professional use for very large areas up to 3,600 m².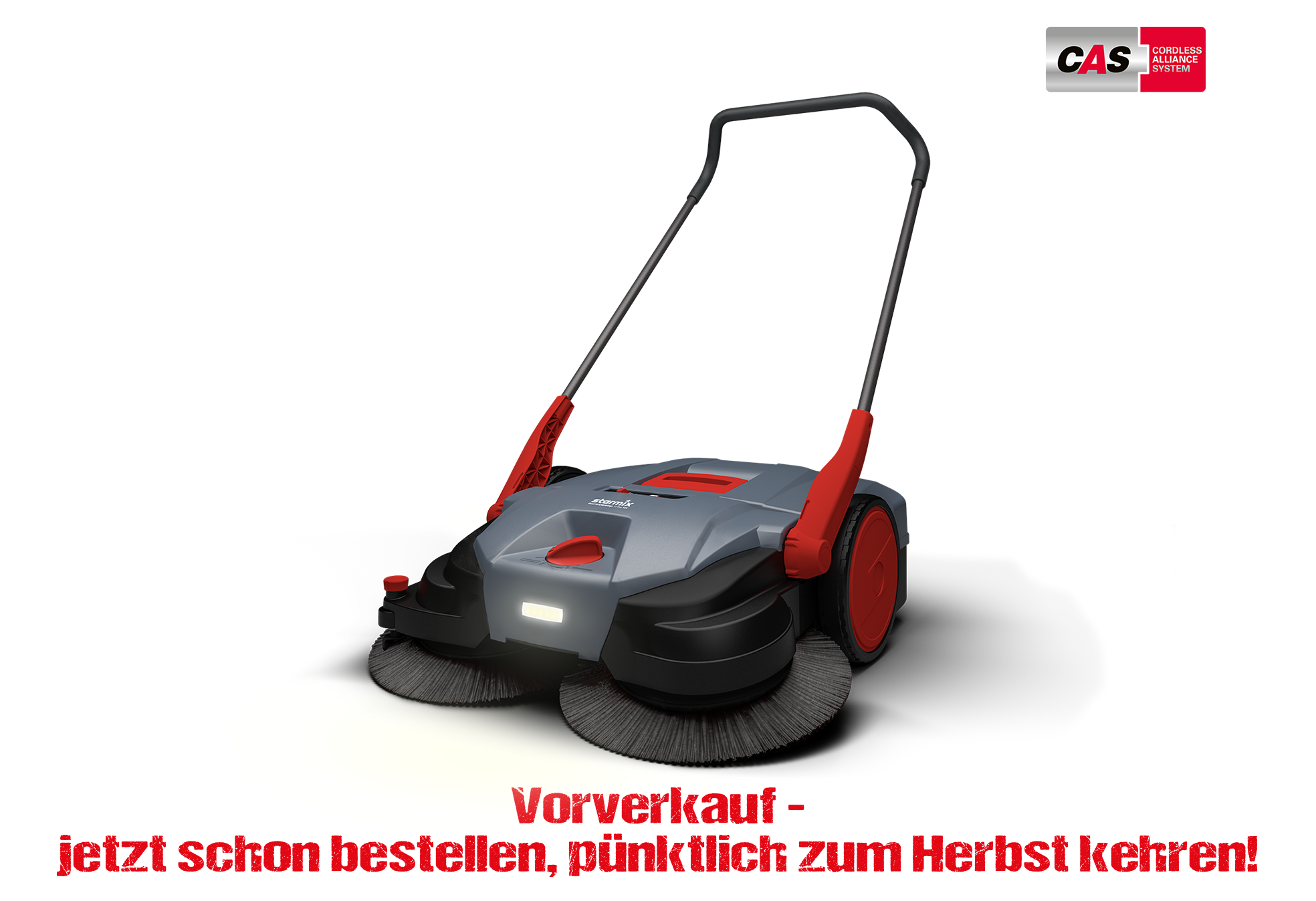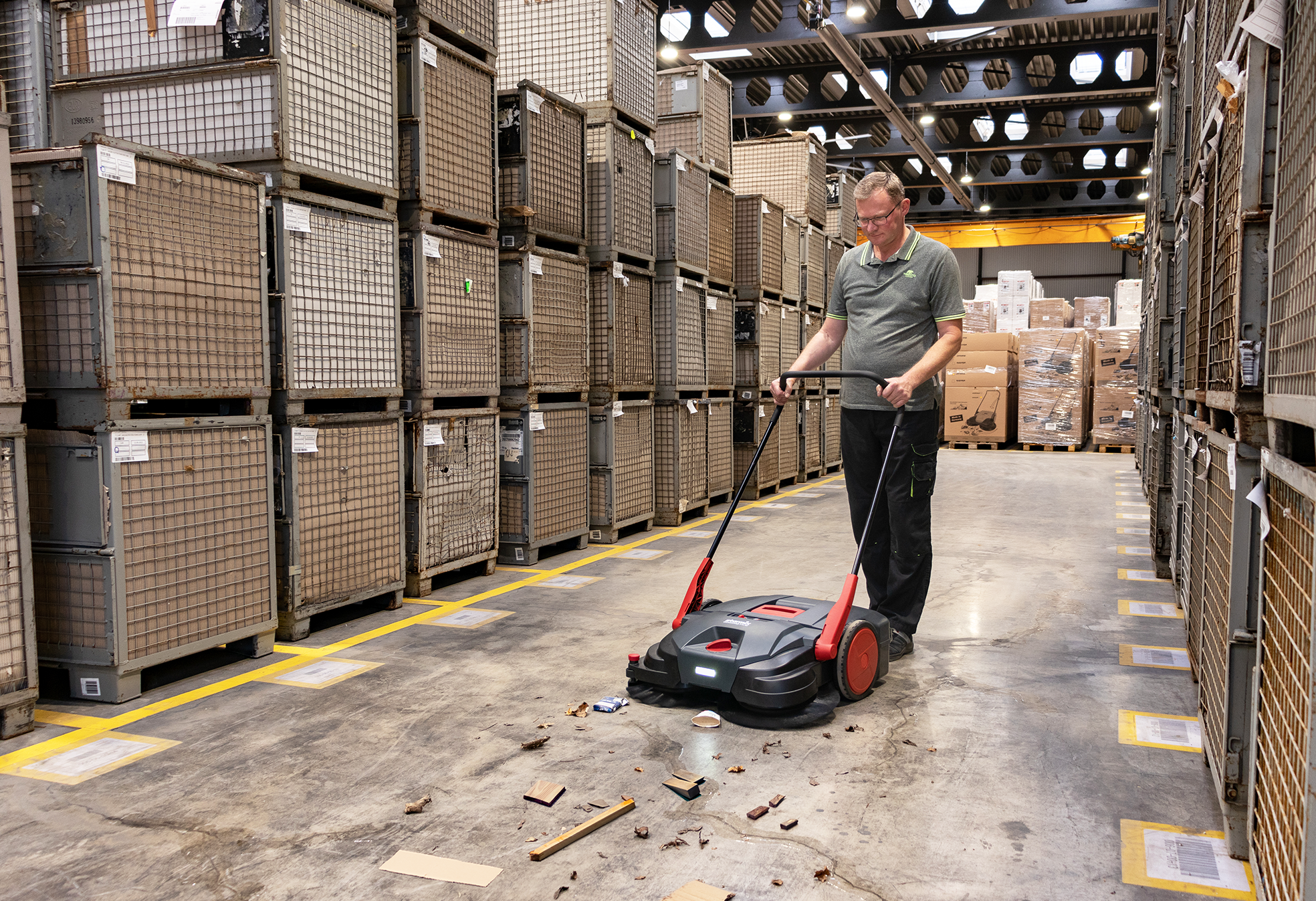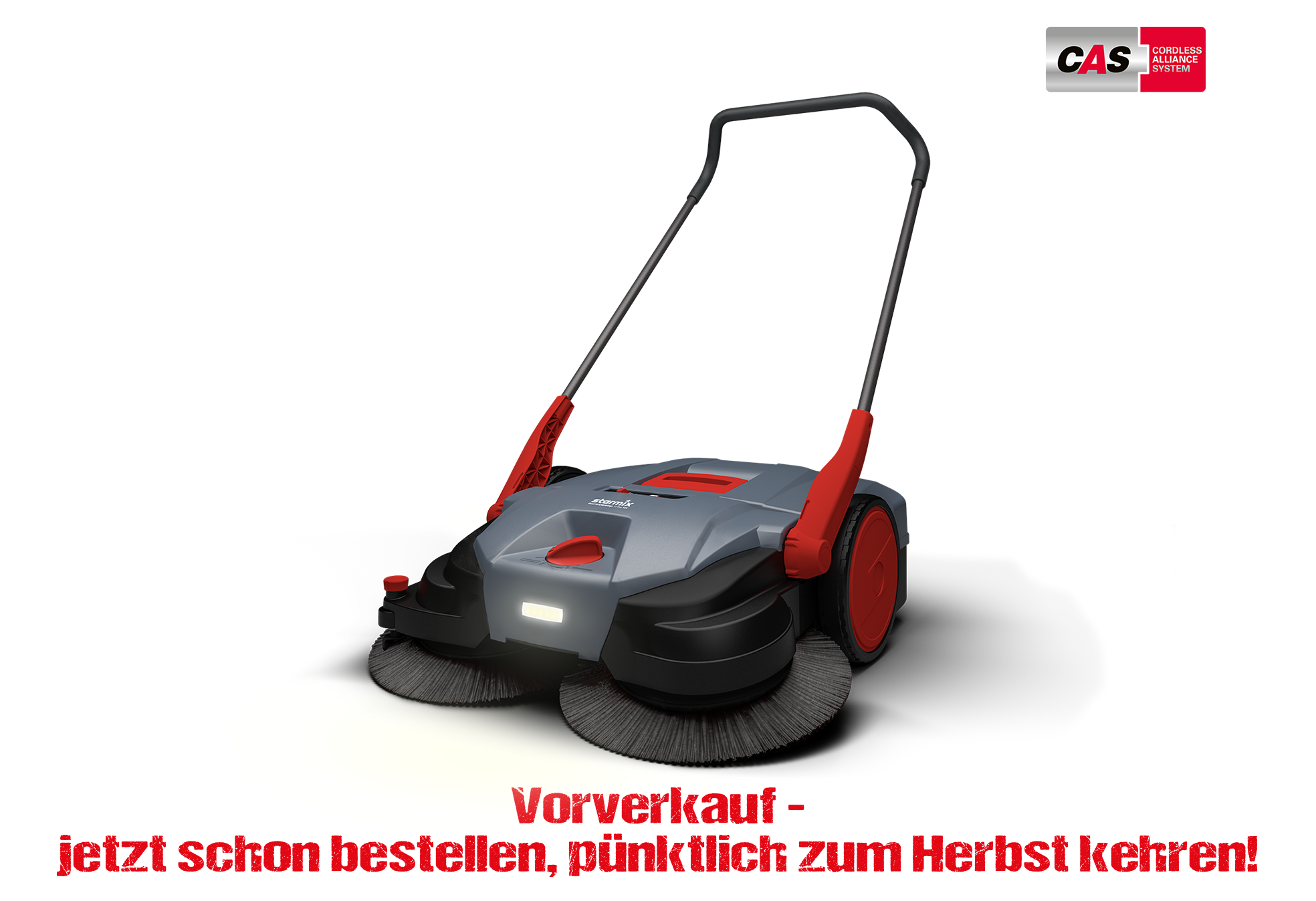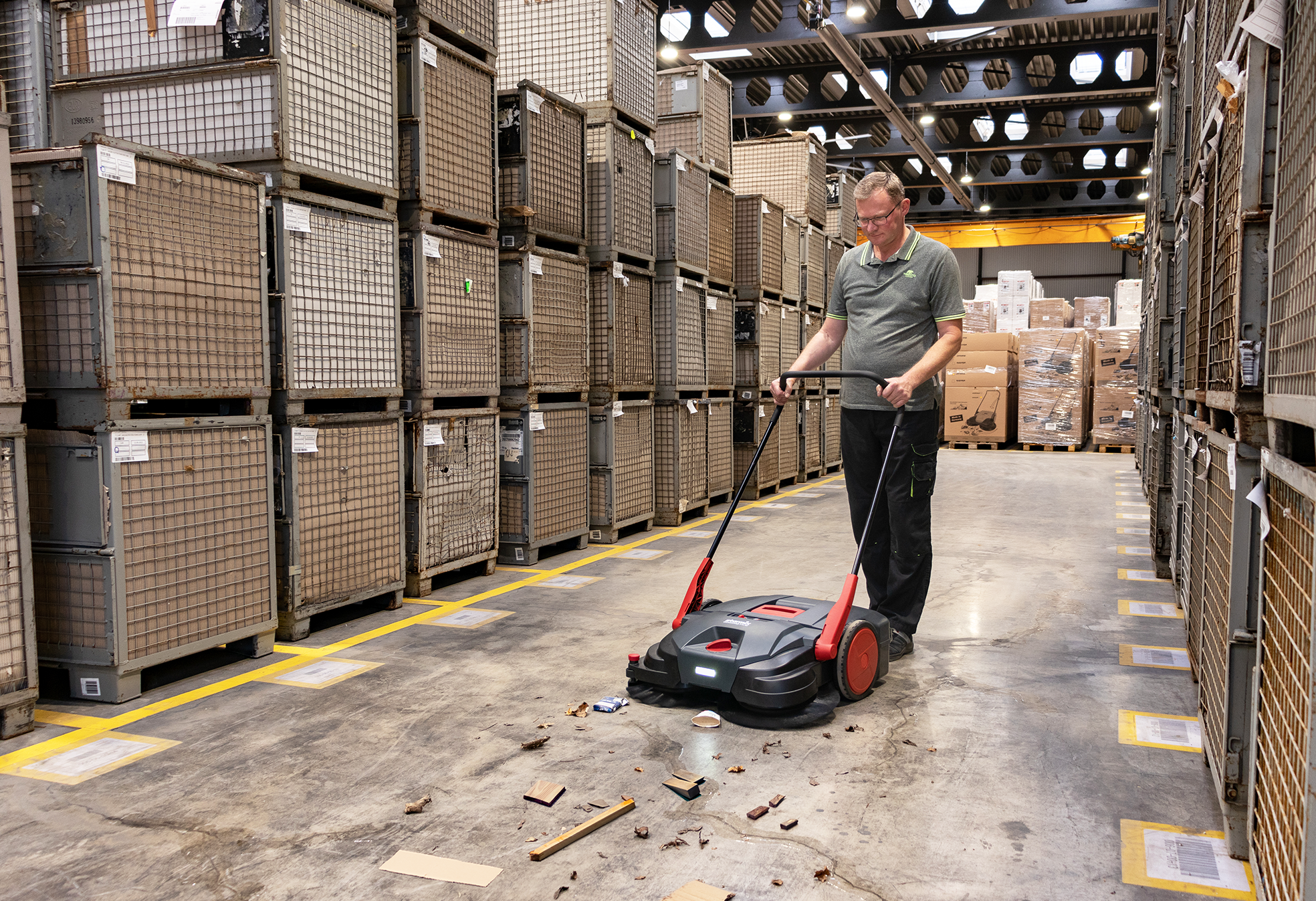 4 years warranty on brush wear
Height adjustment 7 steps
Overhanging disc brushes, with brush downholder
Ergonomic push handle
Battery powered disc broom drive, CAS interface
Very easy to push thanks to turbo sweeping system and beltless drive
Front lighting


to the manual version
The new generation of sweepers!
Now even more durable and powerful
Thanks to the two-stage sweeping system, coarse to fine dirt can be effectively picked up. The disc broom system is combined with a fine dirt sweeping roller behind it. The swept area is thus swept twice.
To set the optimum brush height and maximize cleaning performance on different floors, the height adjustment has 7 steps. The side guide roller allows damage-free sweeping along curbs and walls. Overhanging disc broom and brush downholder allow sweeping hard-to-reach areas under edges and at corners.
Ergonomic push bar adjusts up or down, depending on operator height, without tools. Battery-powered disc broom drive with 4-stage speed control and built-in warning indicator to indicate disc broom blockage. Features front white LED light for path illumination.
High quality durable disc brooms: 4 year warranty on brush wear.
The unit is 100% compatible with the multi-vendor CAS Composite Cordless Alliance System.
Battery and charger are not included.

| | |
| --- | --- |
| Fine dirt sweeping roller | yes |
| Drive coupling positive & self-lubricating | yes |
| Lighting | yes |
| Battery-powered | 18V CAS Batterie (not included in the scope of delivery) |
| Disc brushes projecting on both sides | yes |
| Brush height adjustment | yes |
| Brush pressure pad | yes |
| Ergonomic push handle | yes |
| Height-adjustable telescopic push handle | yes |
| Loading time | with quick charger ASC 145 (item no. 448855) charging time 5.2 Ah 36 min; with battery charger ASC 55 (item no. 448848) charging time 5.2 Ah 100 min |
| Runtime | with battery pack Li Power 18V 5.2 Ah (item no. 459745) running time at highest speed approx. 120 min |
| Gearbox protected against dirt | yes |
| Lateral guidance | yes |
| Turbo sweeping system | yes |
| | |
| --- | --- |
| Battery type | CAS 18V |
| Operating principle | Turbo sweeping system |
| Container volume | 50 liters |
| Brush drive | Battery operated (4-stage) |
| Sweeping width | 77 cm |
| Sweeping capacity | 3600 m²/h |
| Weight | 16 kg (without battery) |
ADVANTAGES AT A GLANCE

Strong power for sweeping large areas thanks to CAS drive and lighting for even better results


Easy change of the battery


Wet and/or dry sweeping


More sweeping performance due to disc brooms protruding on both sides


Space-saving storage

Sweep fine/coarse dirt effortlessly


Extremely smooth running of the disc brooms due to new design


Longer service life of wear parts and service-friendly maintenance


Top quality "Made in Germany"


Easy sweeping on curbs and walls due to additional guide rollers

A higher sweeping performance is achieved by 2 high-quality disc brooms at the same time. The overhang also allows sweeping under edges.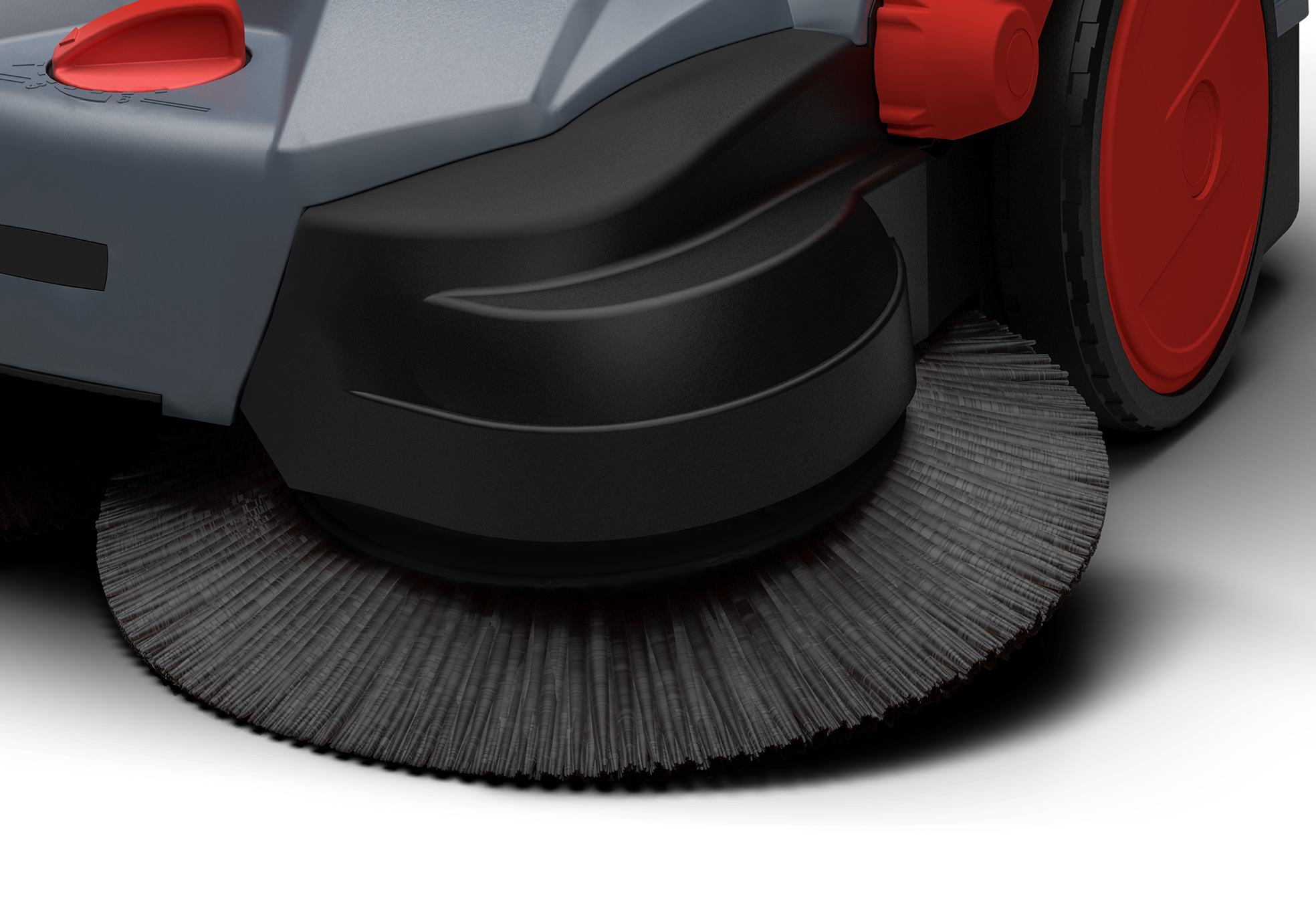 Space saving and clean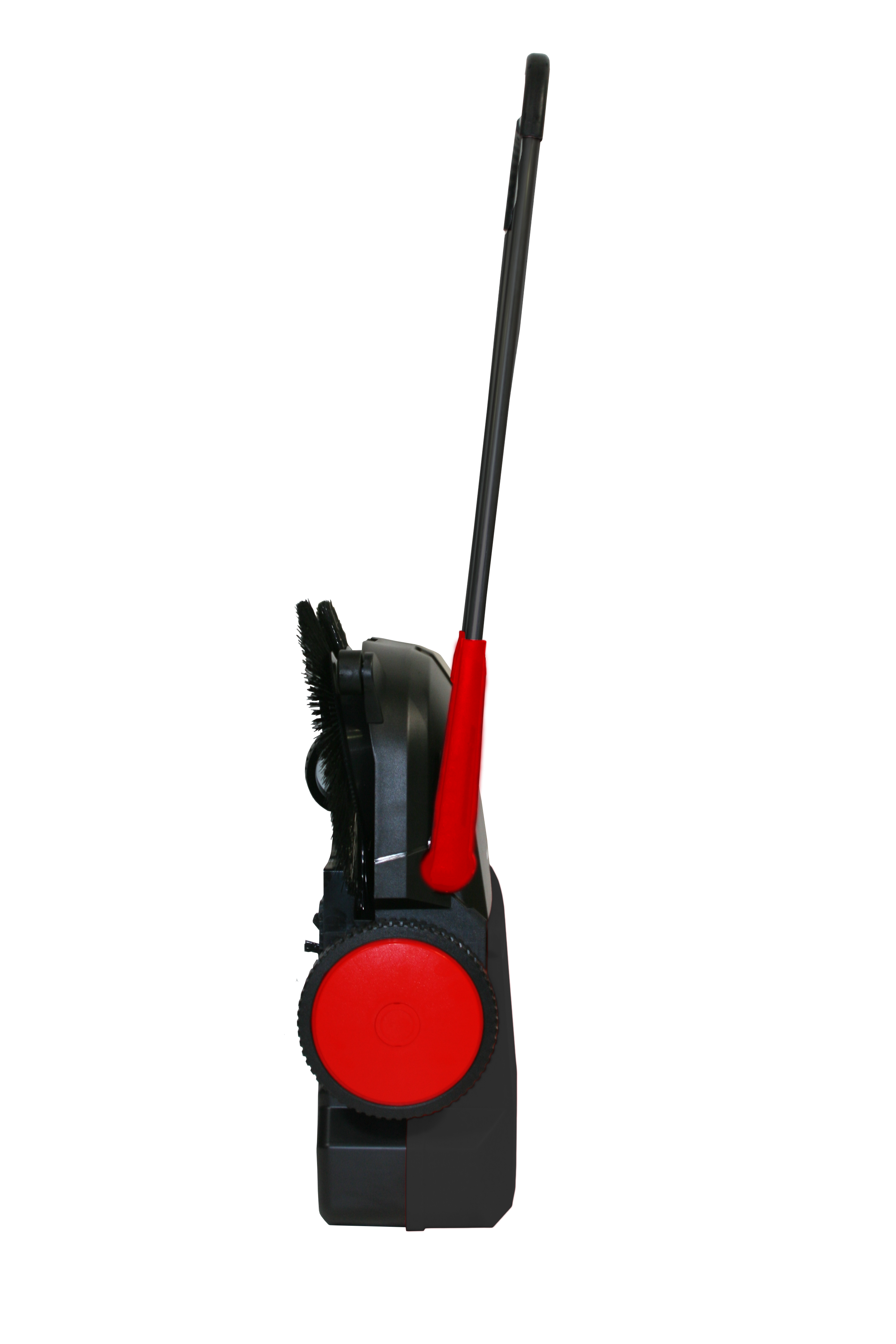 Depending on the height of the operator, the rubberized, angled handle area can be mounted up or down without tools.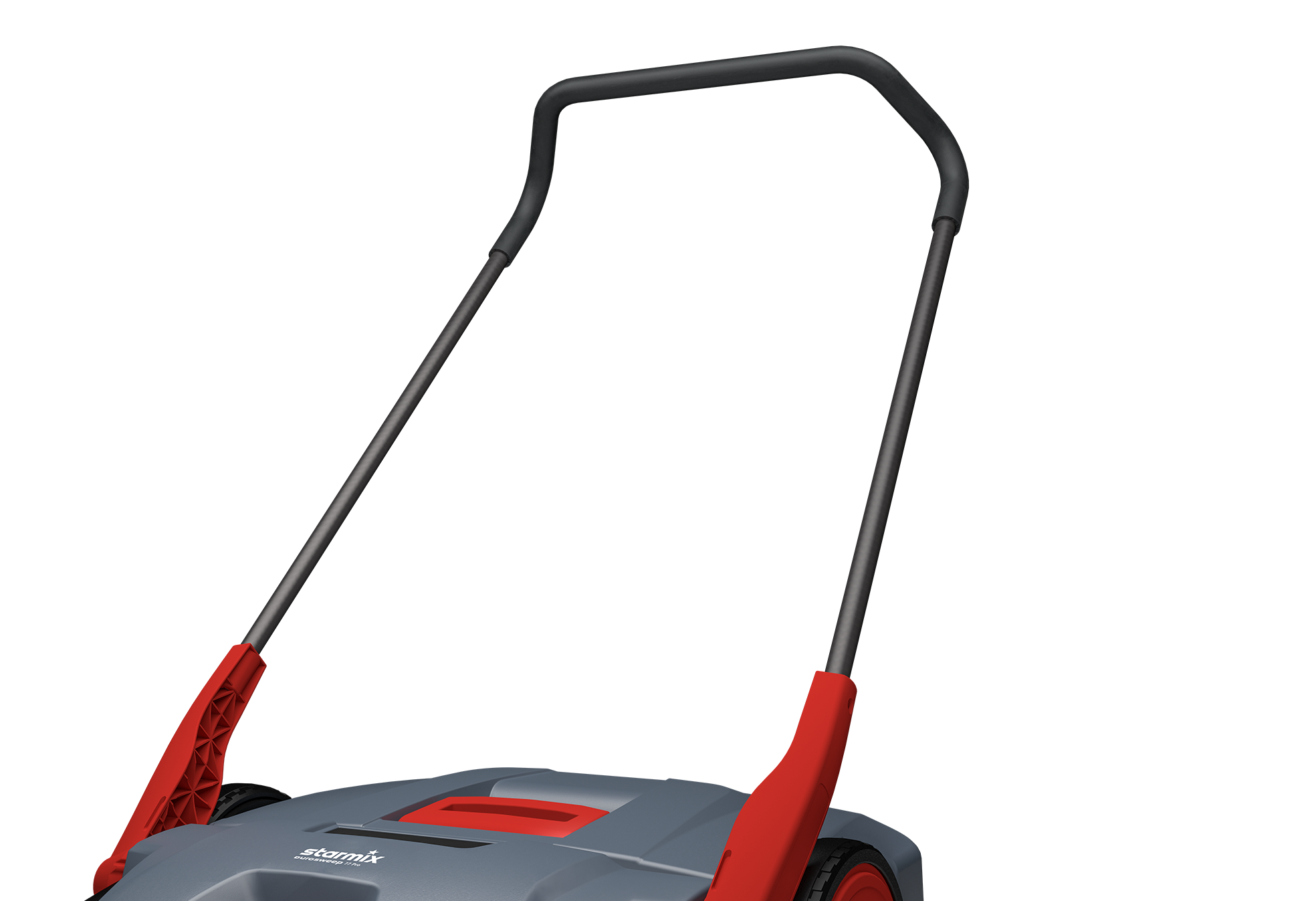 New locking mechanism for easy opening. Convenient emptying thanks to new drain edge.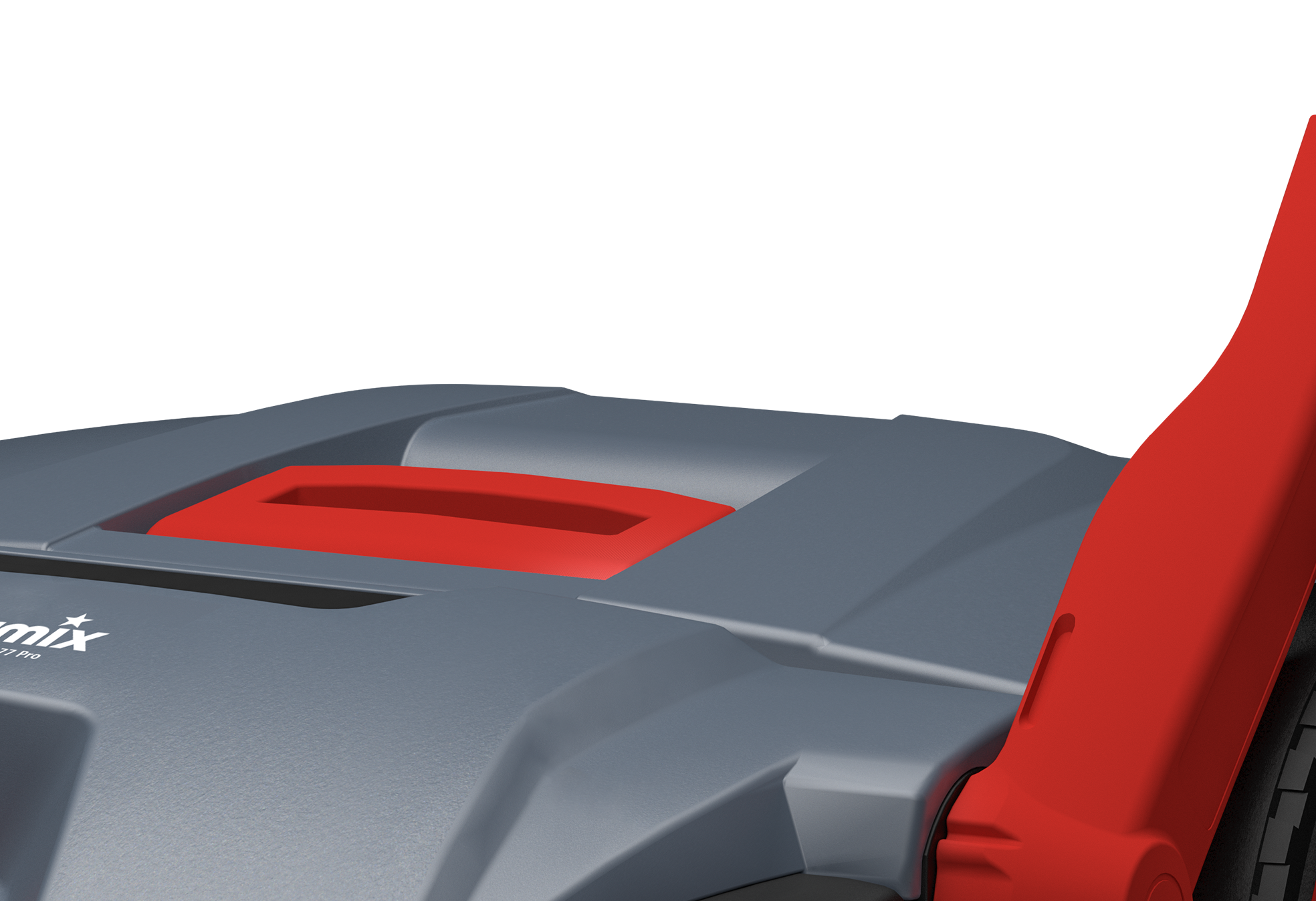 Retain dust and dirt inside the machine. Due to new design, longer durability and dust-free sweeping.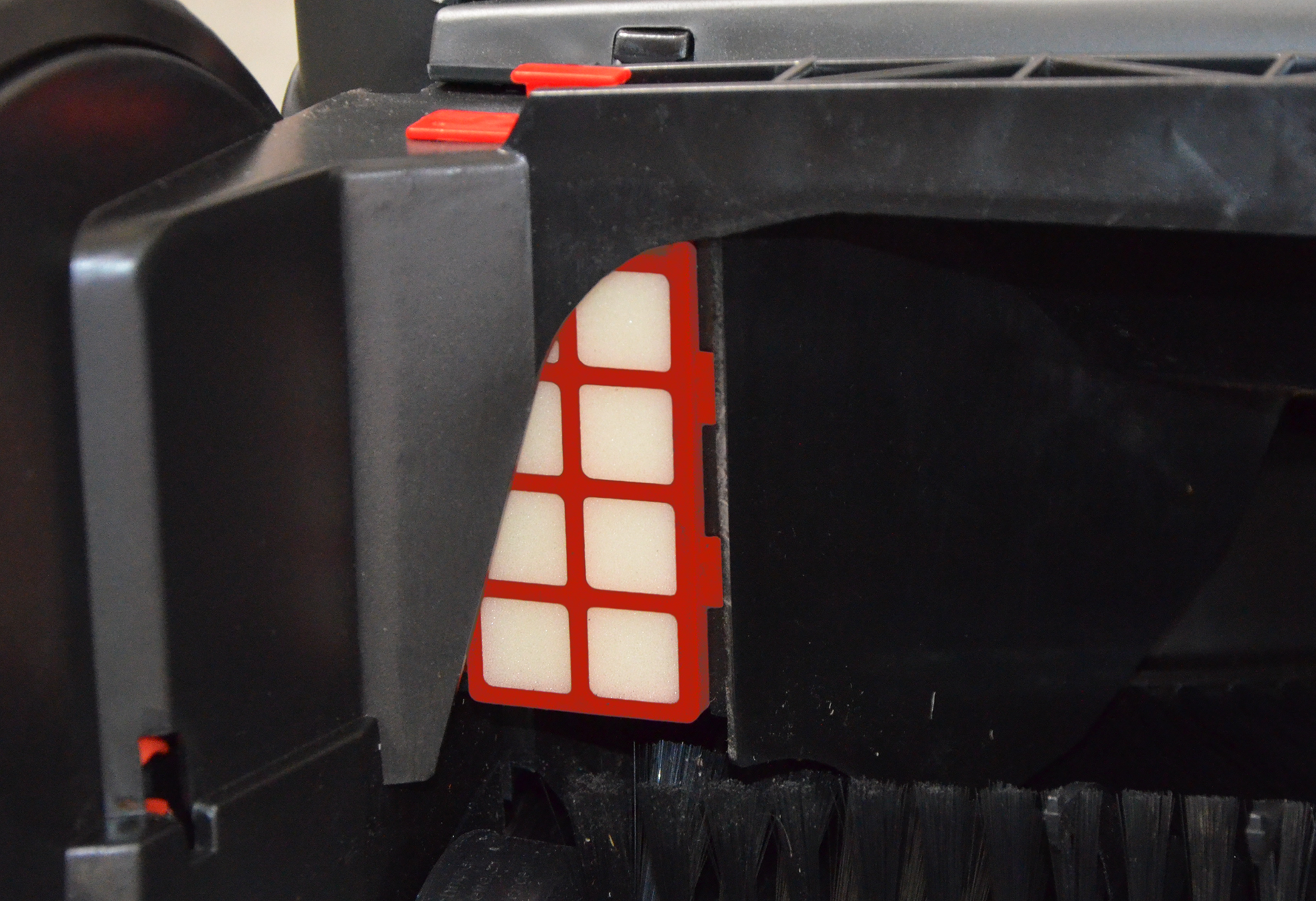 Robust and smooth operation of the 7-step height adjustment, for setting the optimum brush height and maximizing cleaning performance on different floors.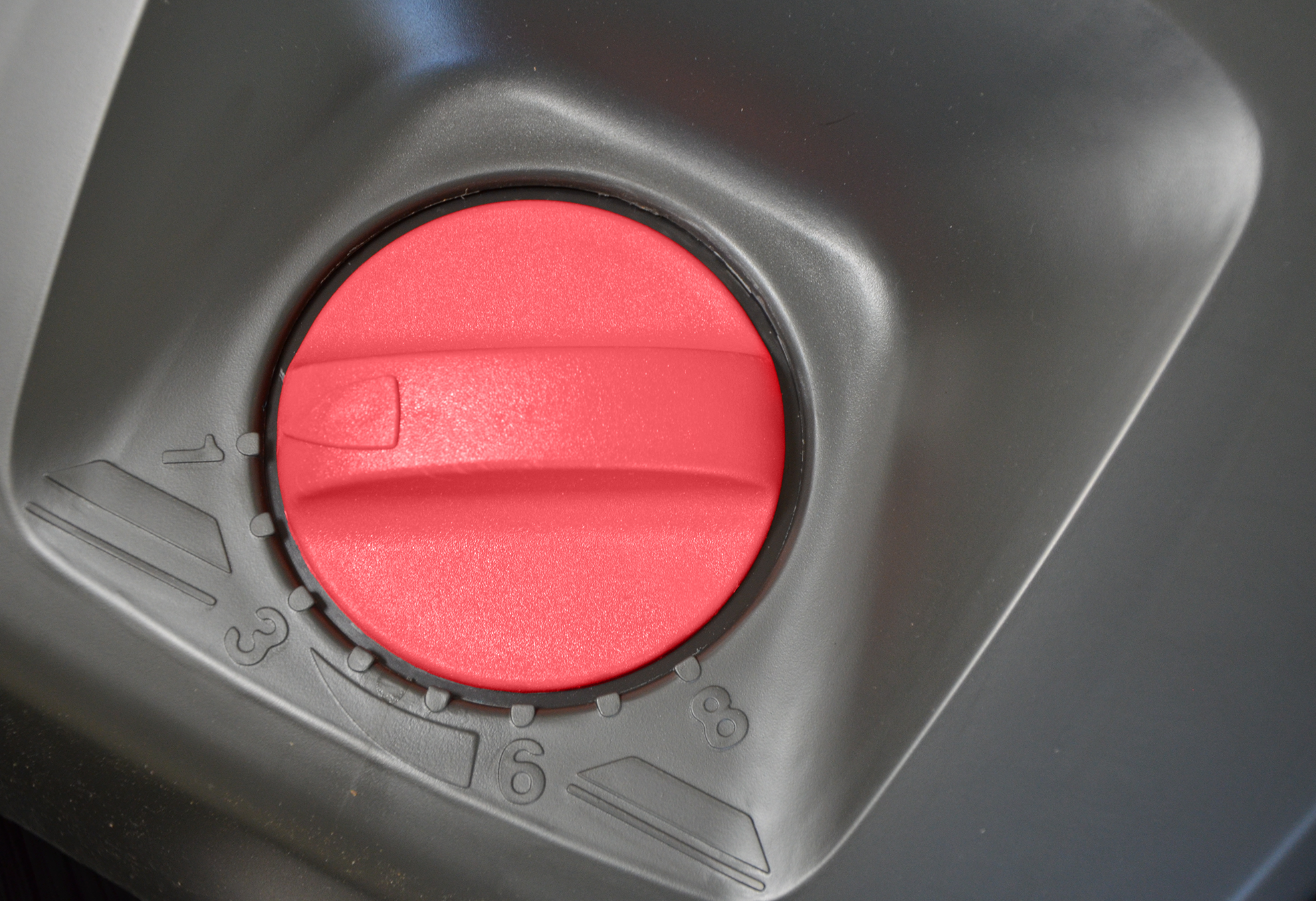 For sweeping close to the edge.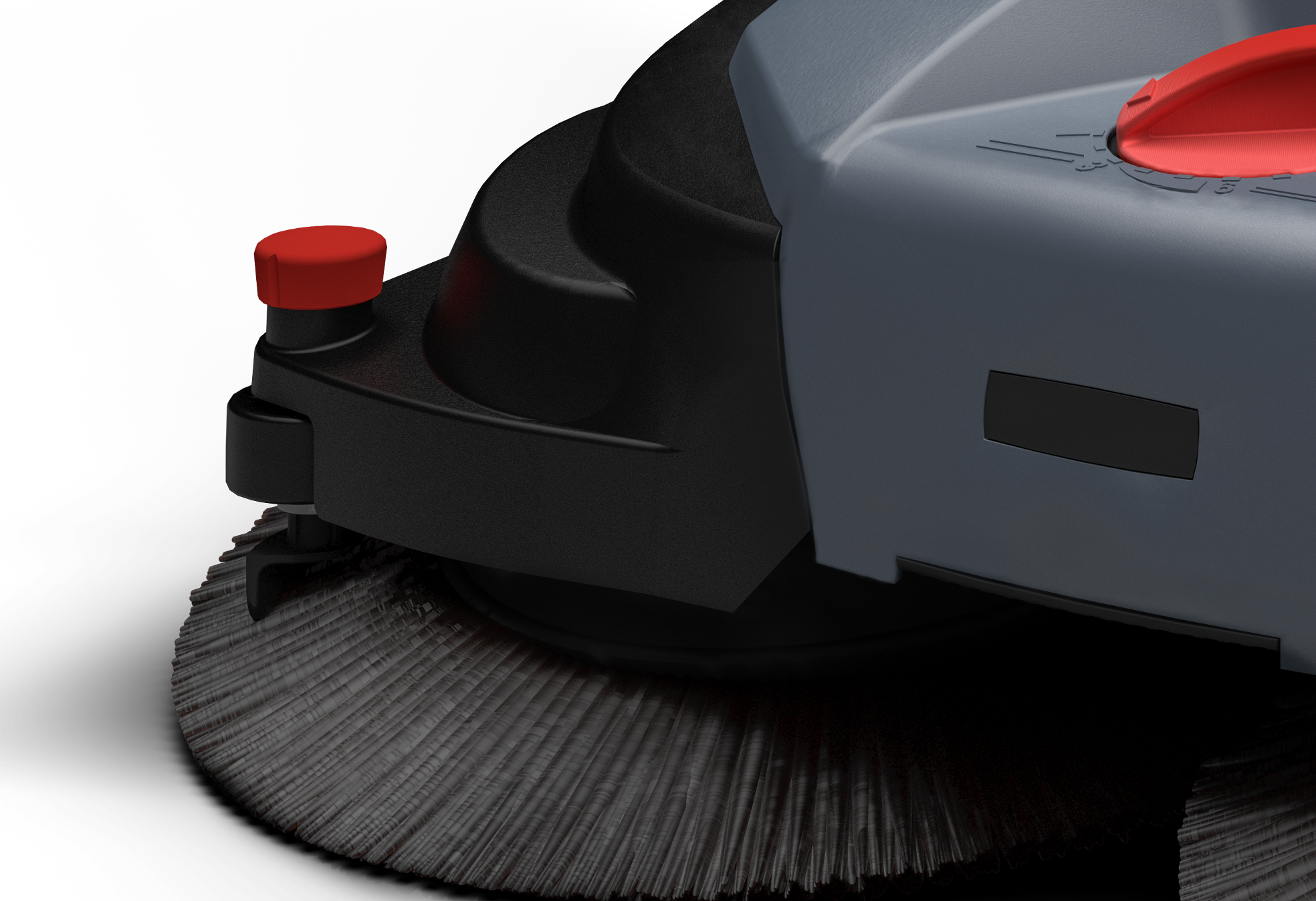 With 4-stage speed control and integrated warning indicator to show when the disc brushes are blocked. Battery charge indicator included.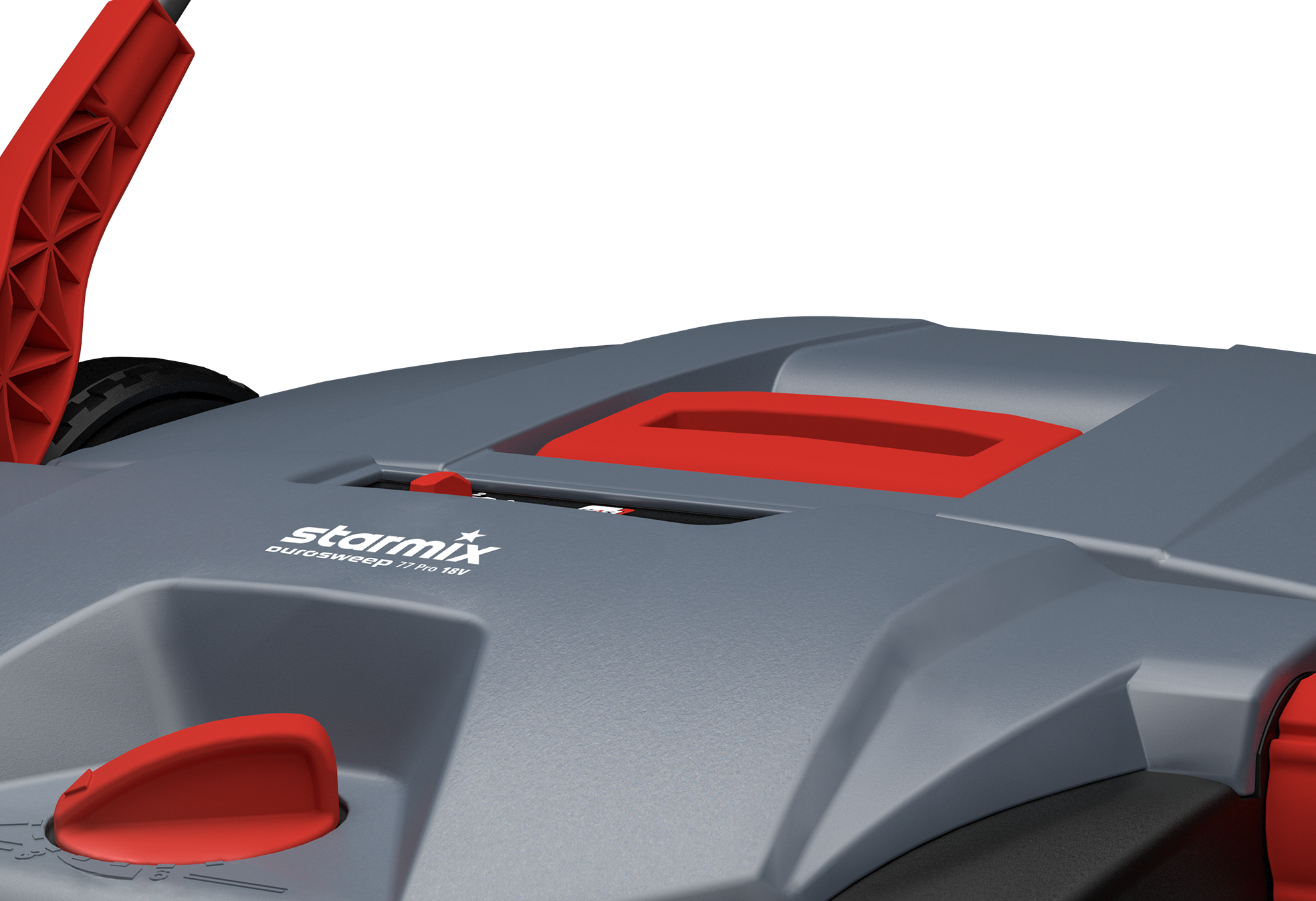 Allows clean sweeping in dark corners and poorly lit areas.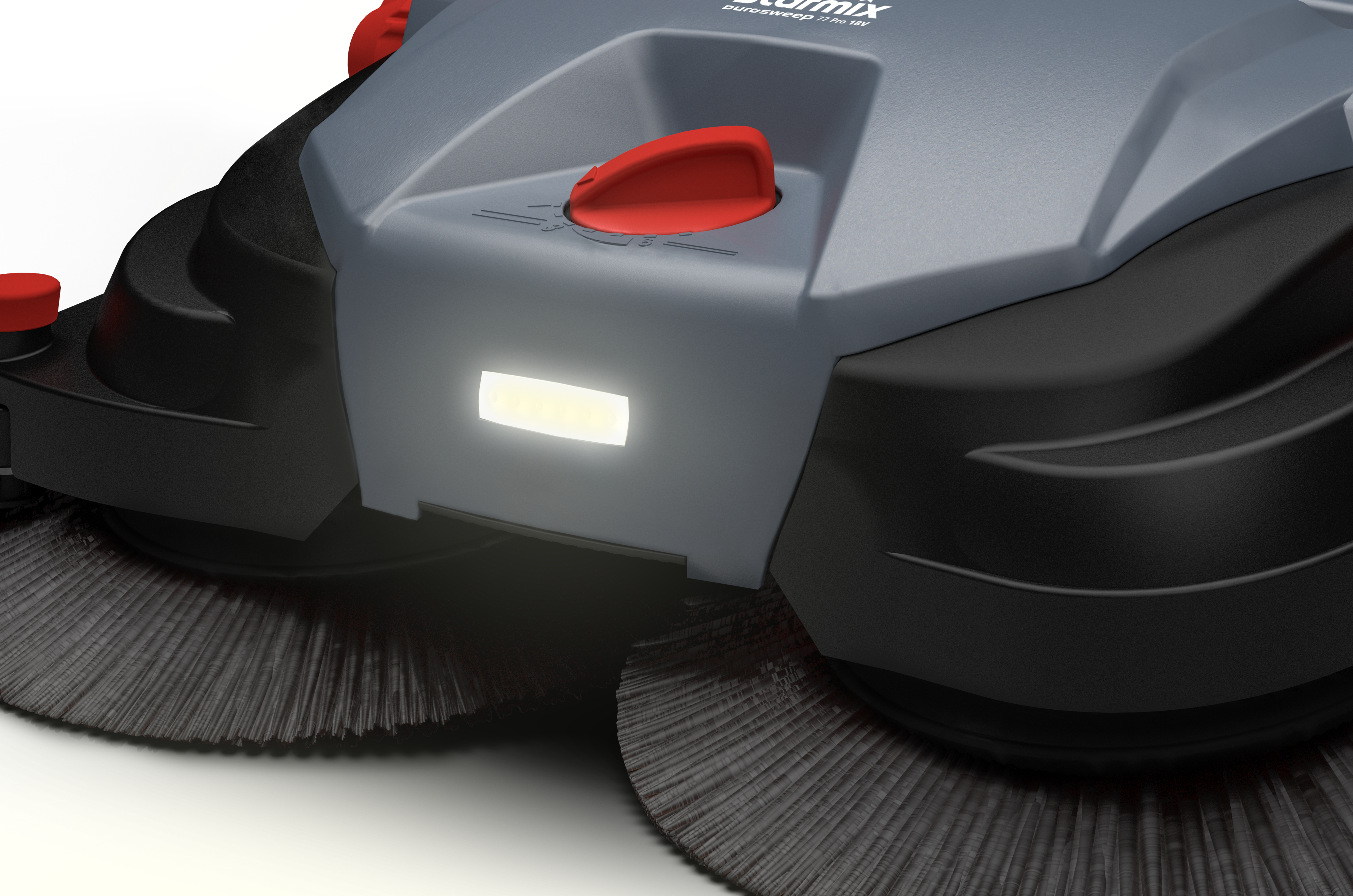 Battery pack Li-Power 18V 5.2 Ah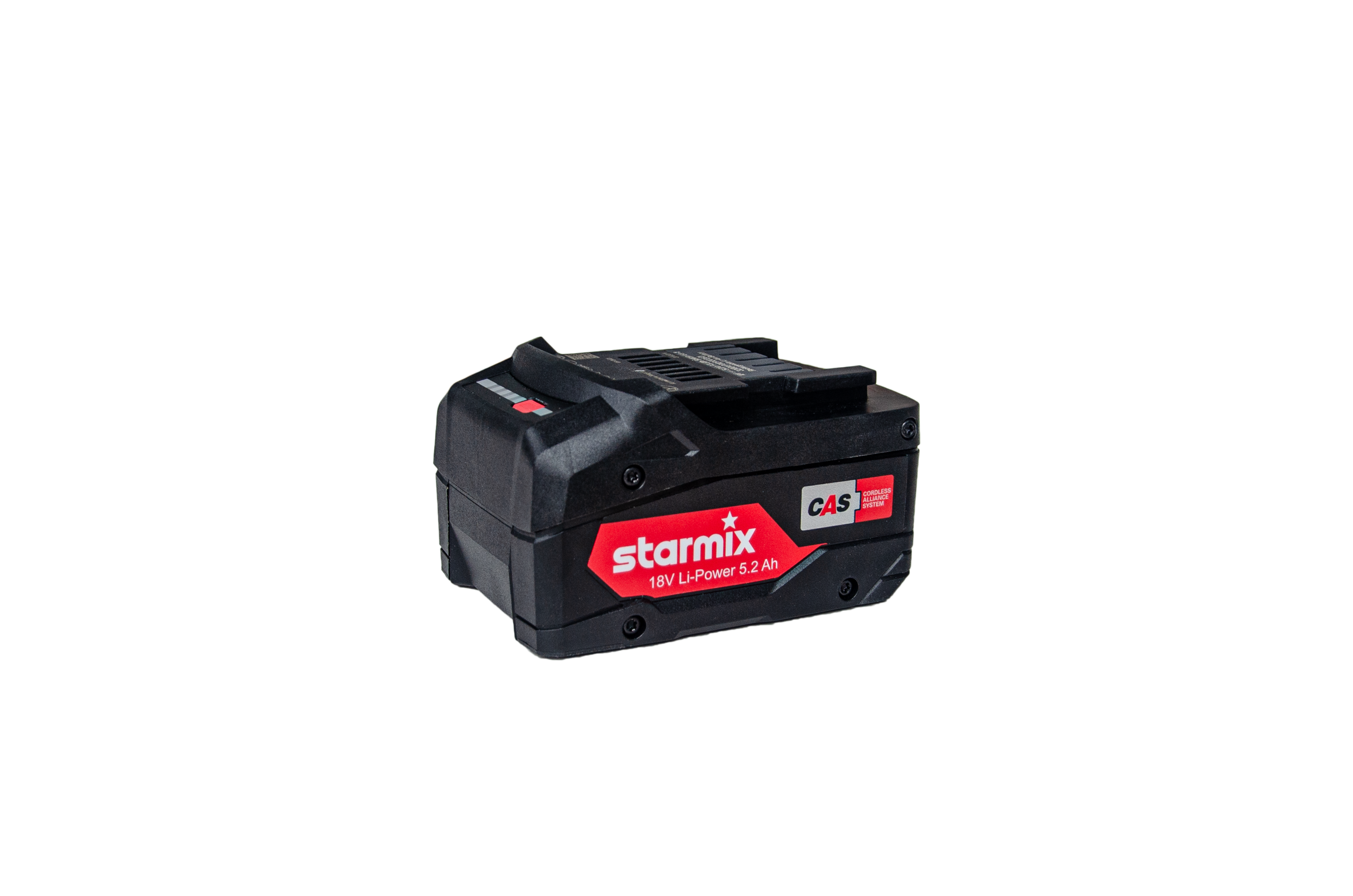 At highest speed approx. 120 minutes running time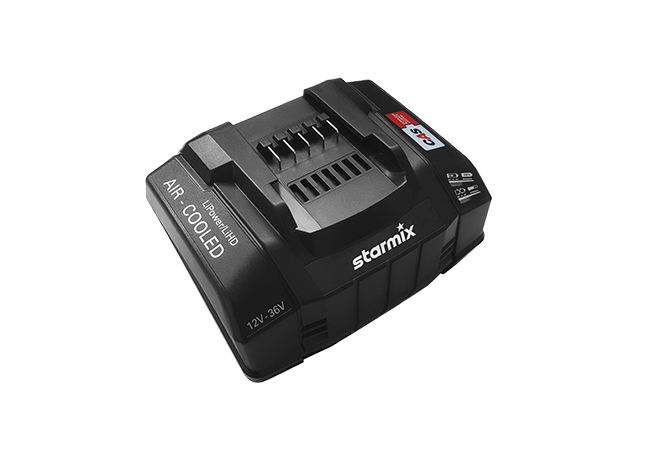 Charging time with a 5.2 Ah battery: 36 minutes

Other CAS compatible products