Battery vacuum cleaner - QUADRIX L 18 V (without battery pack/charger)
Battery vacuum cleaner with manual filter cleaning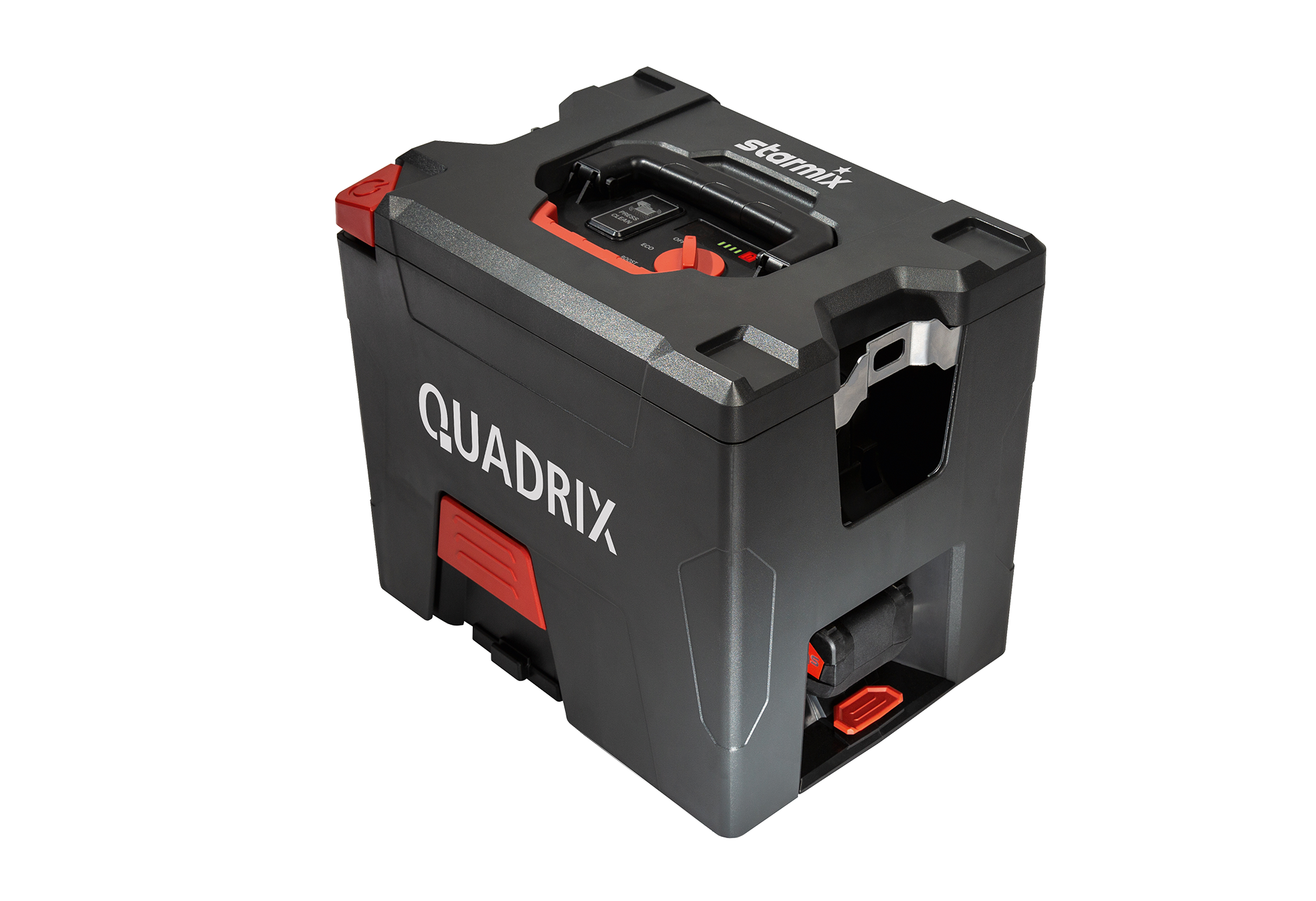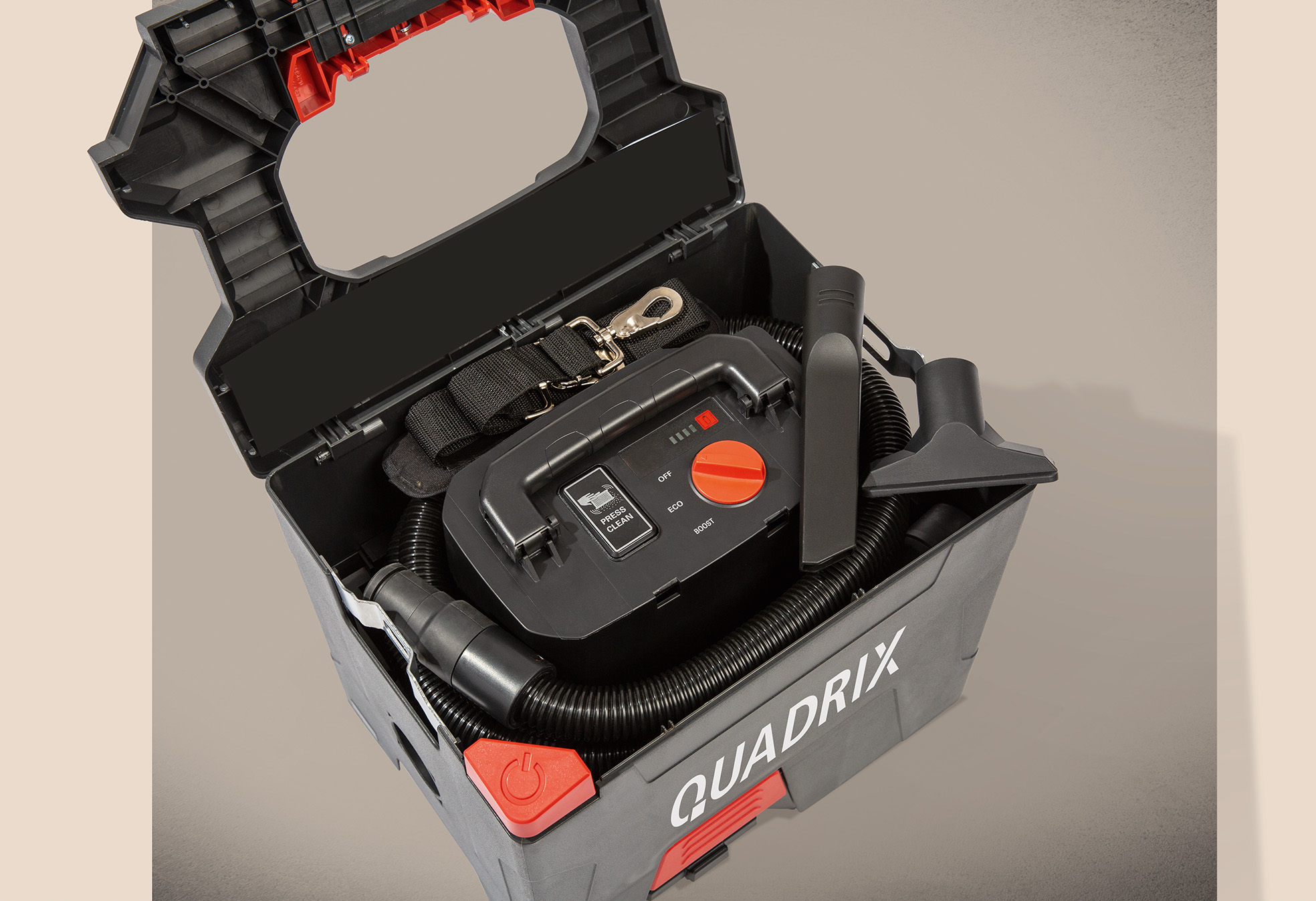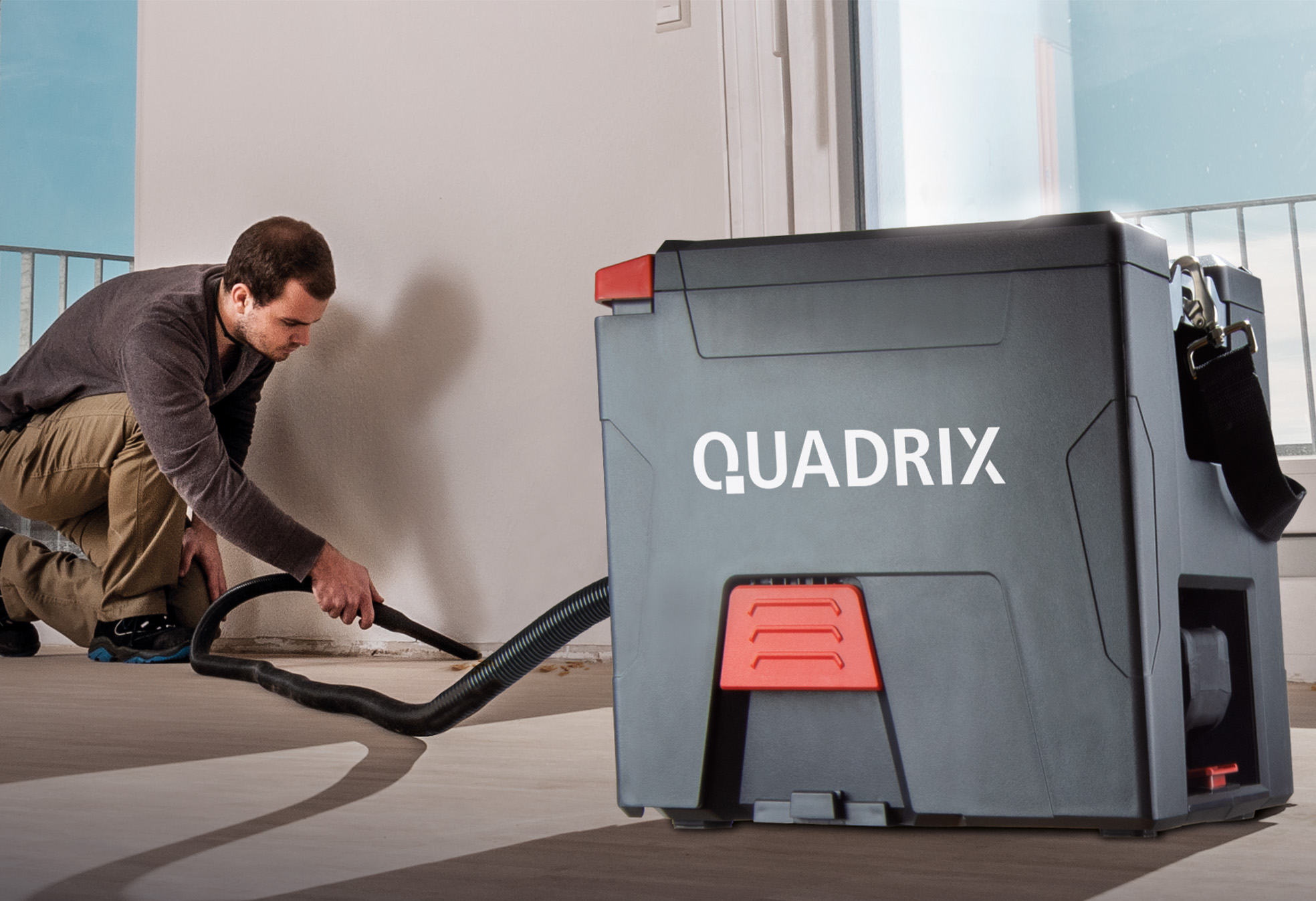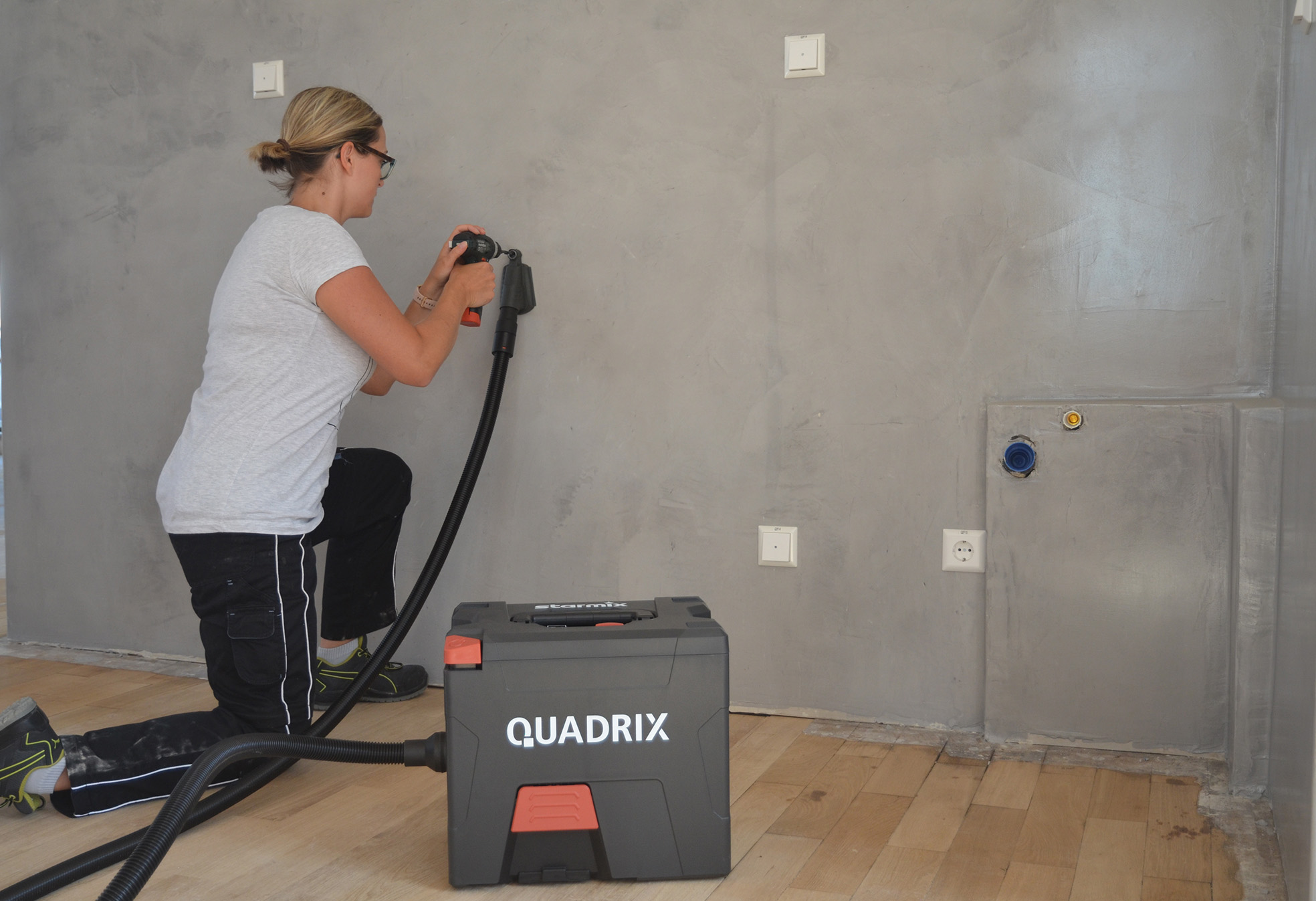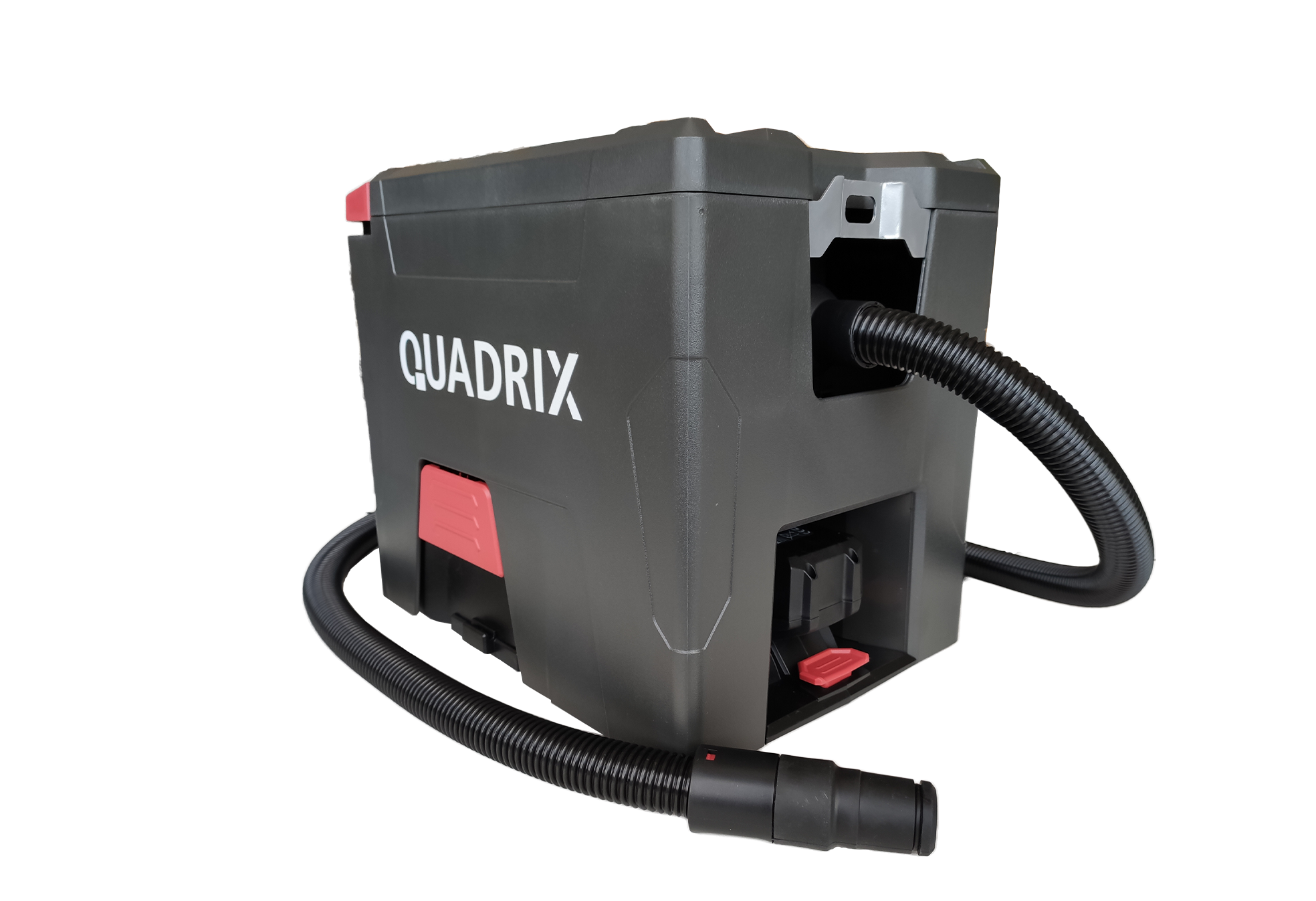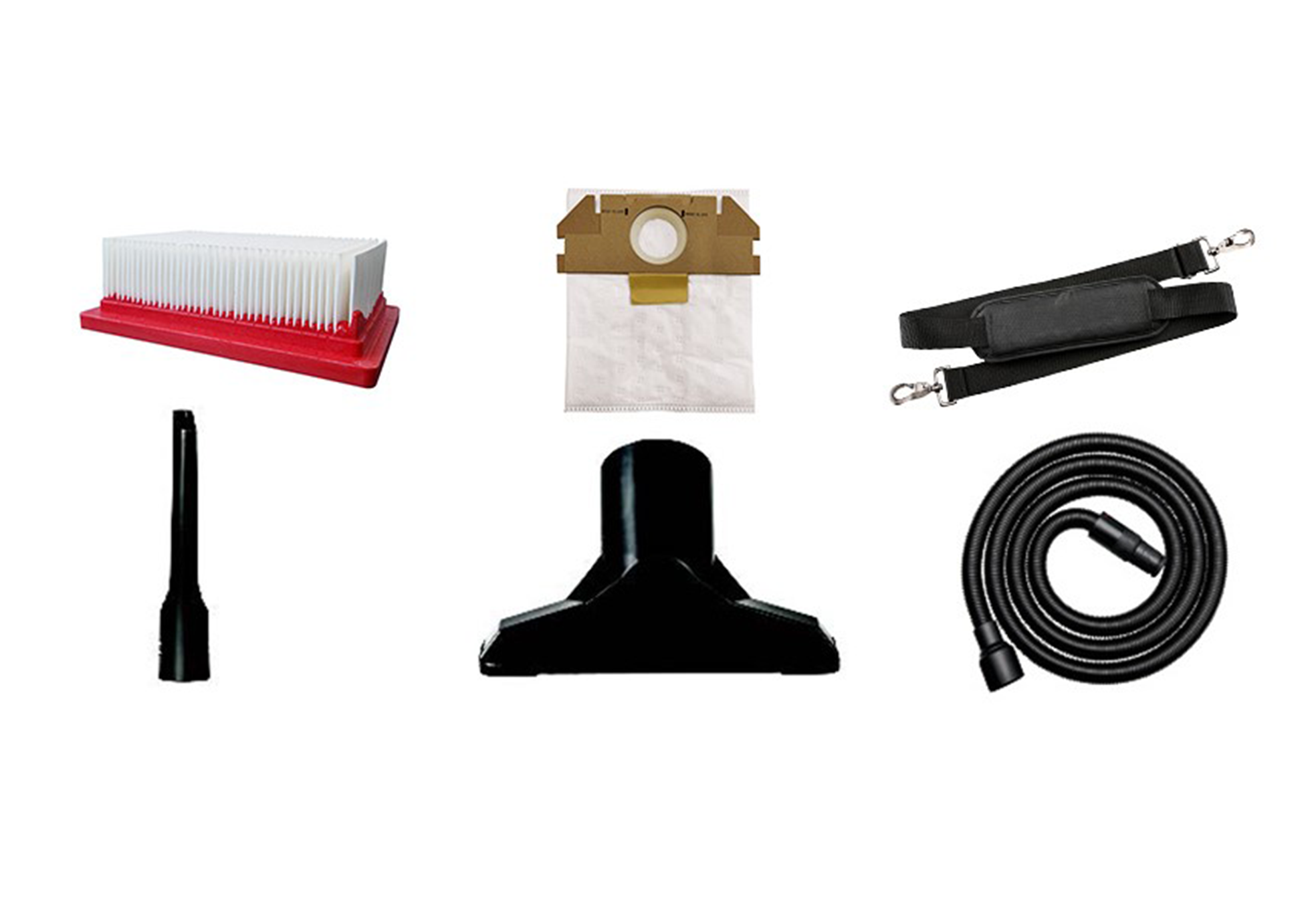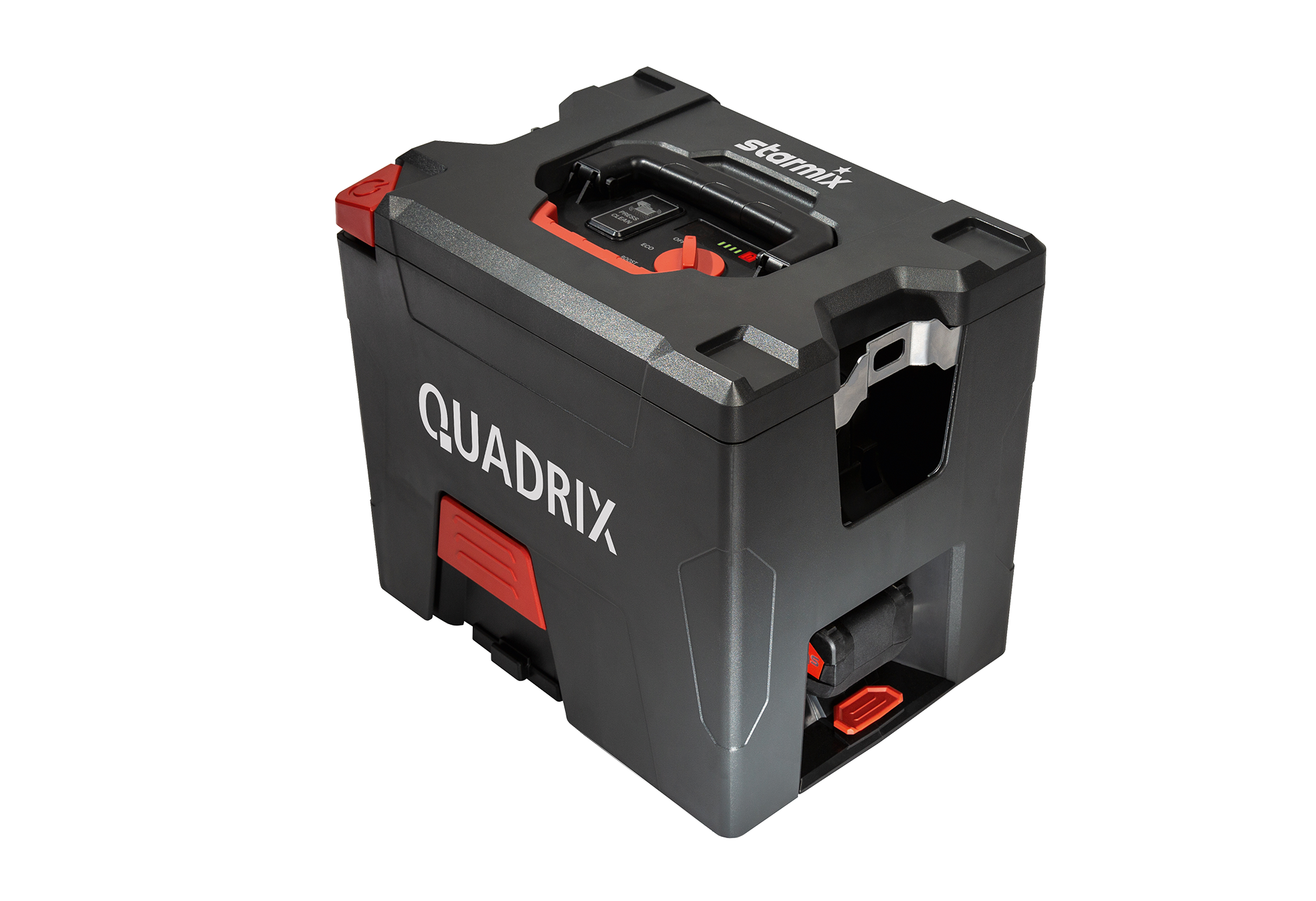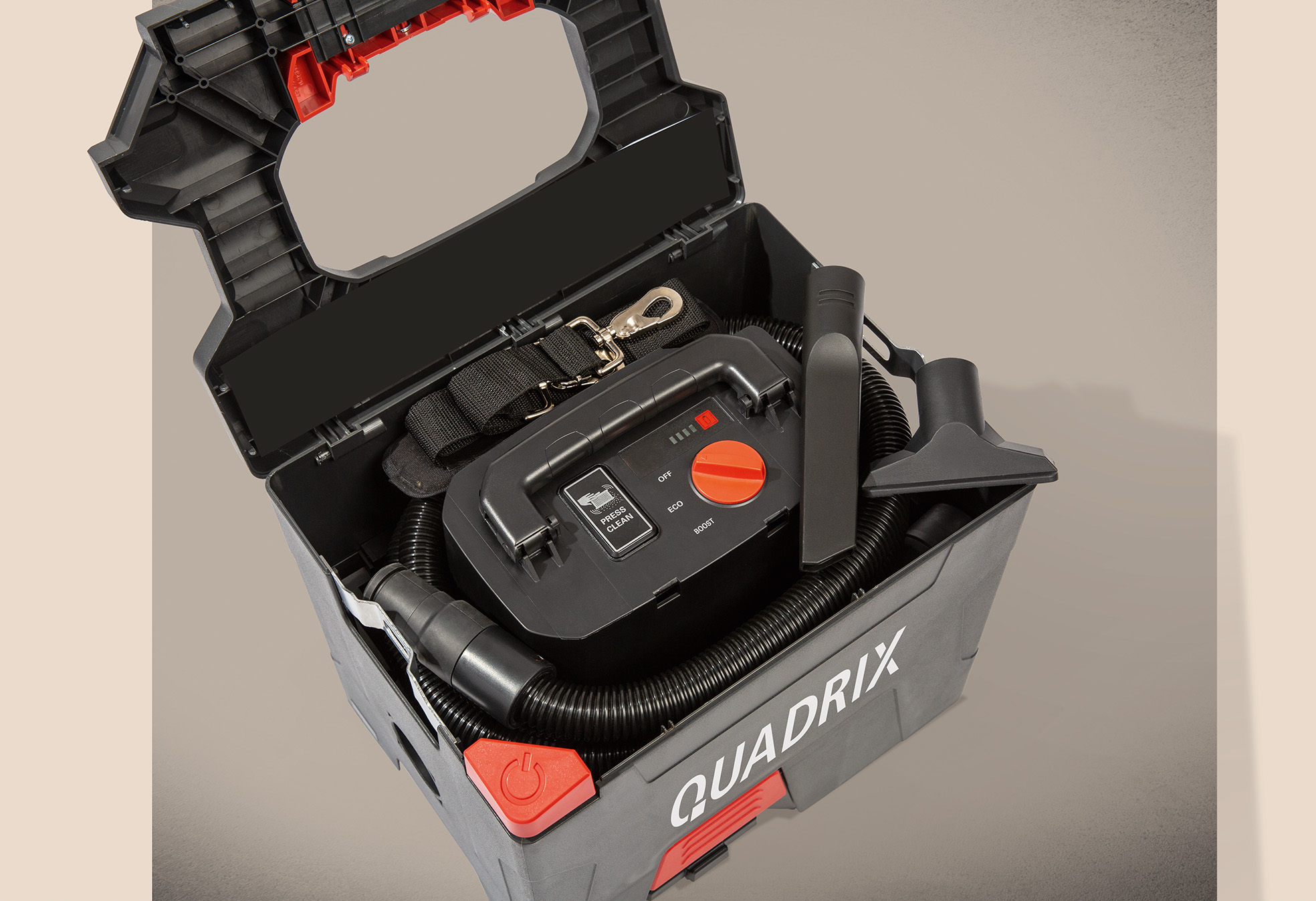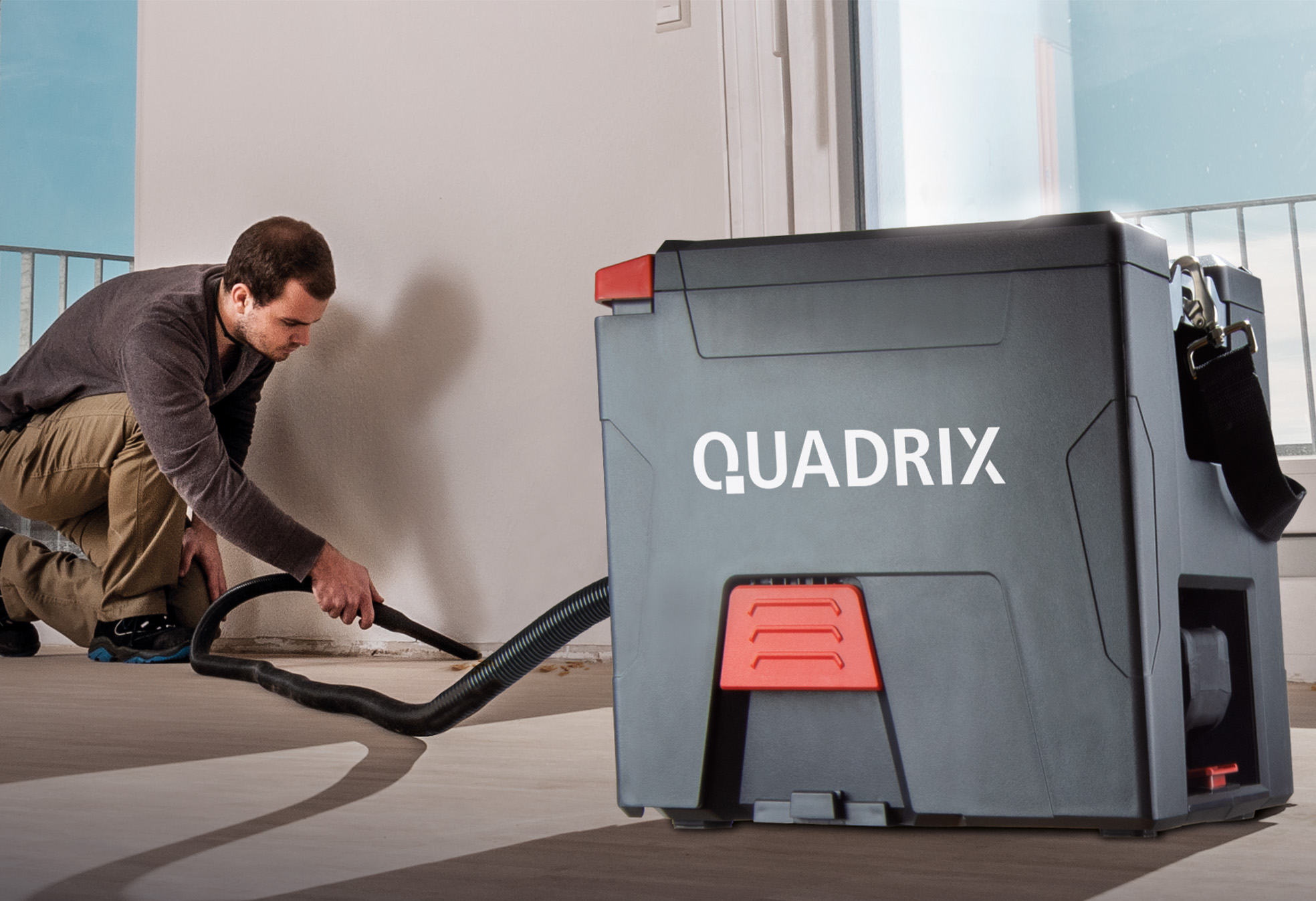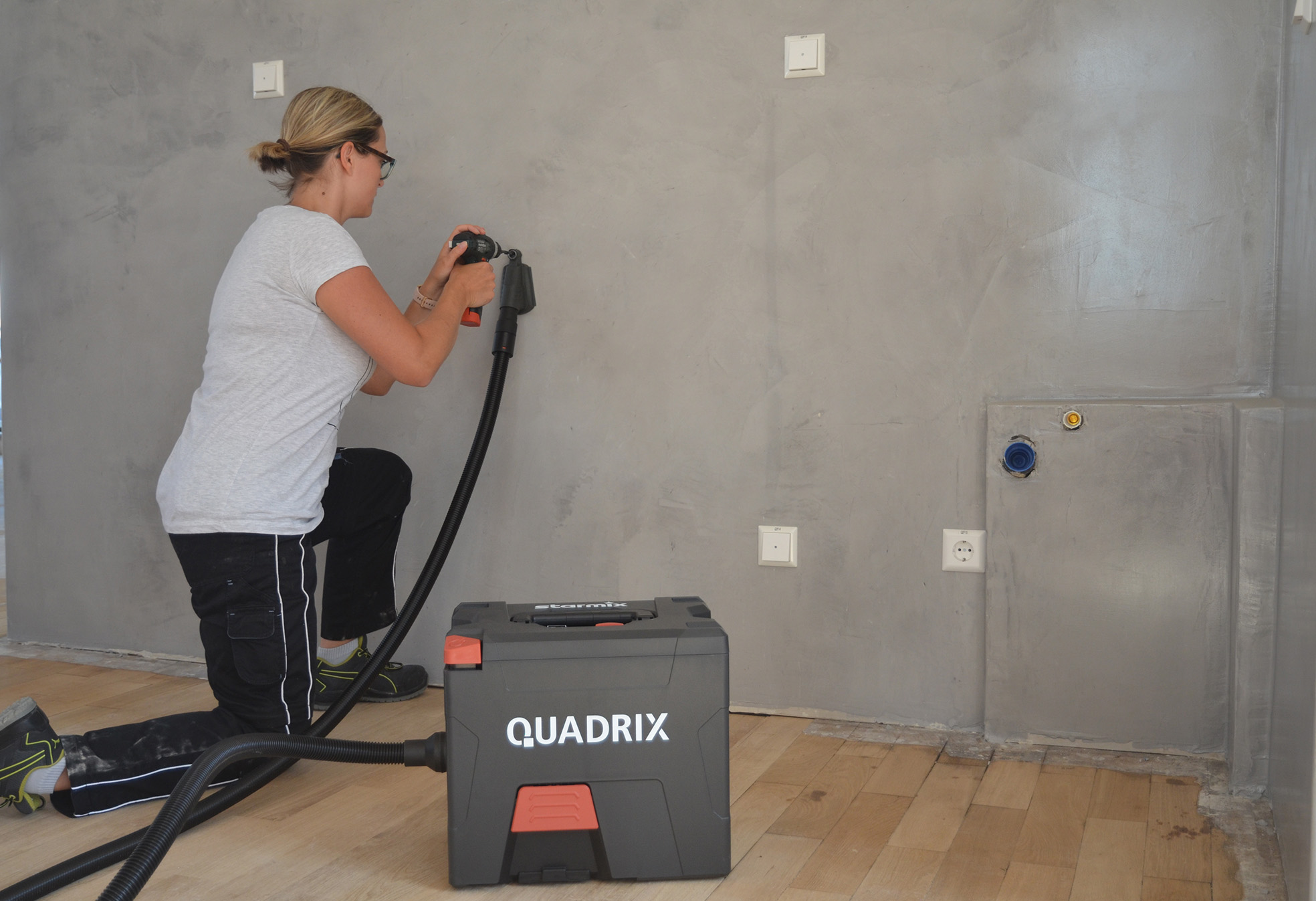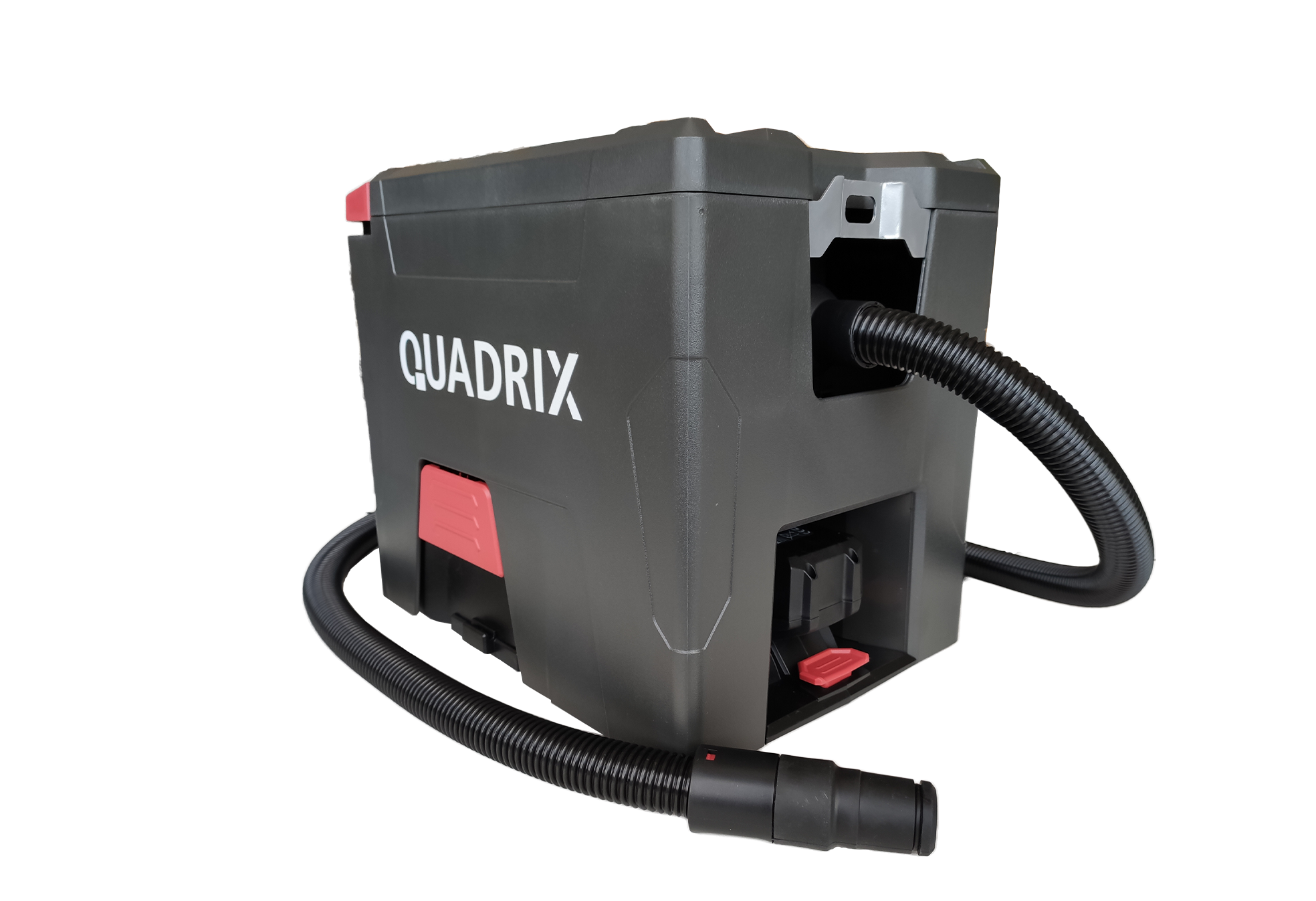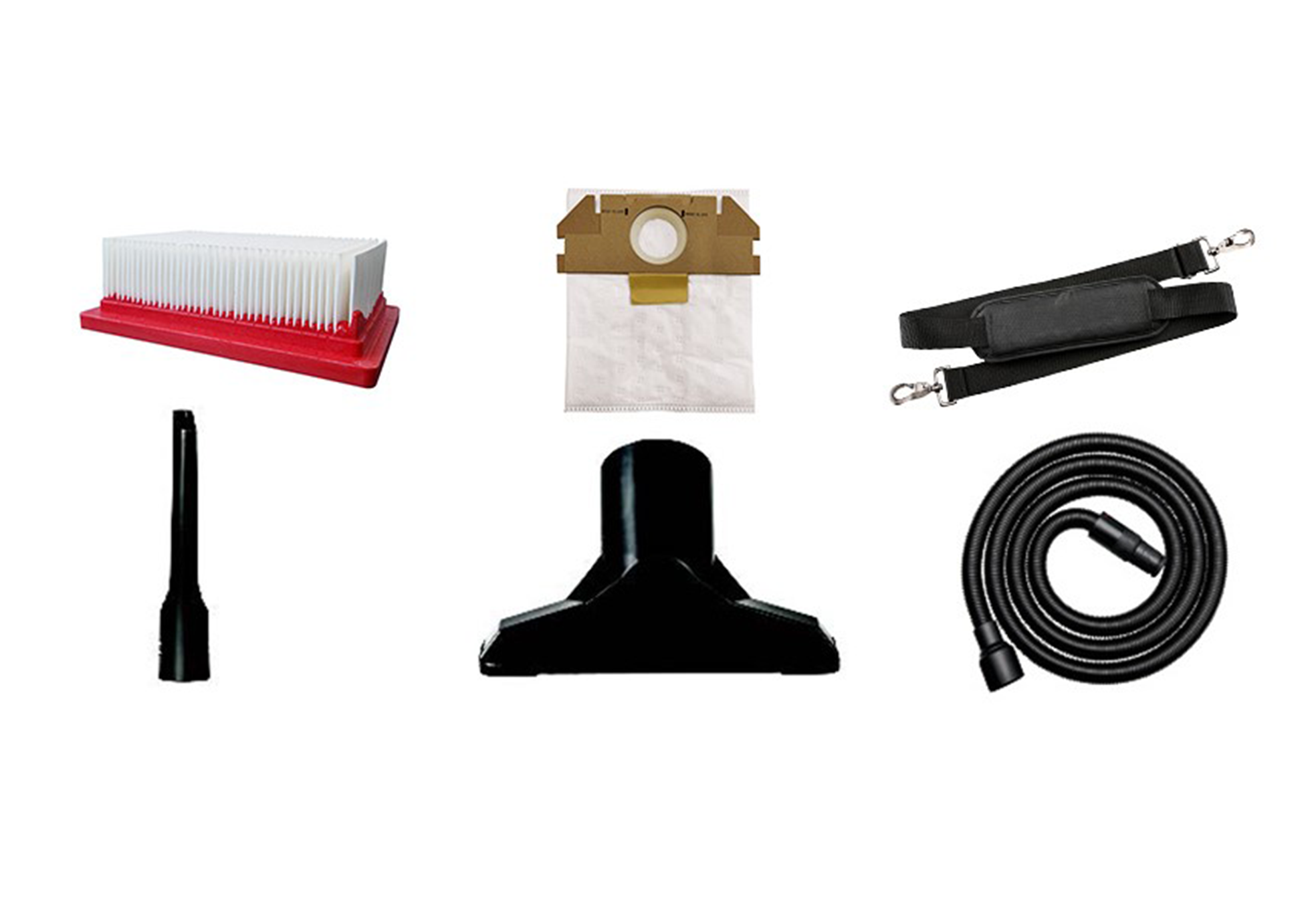 with blowing function
for dry cleaning
The lightweight and compact cordless vacuum cleaner for mobile use in the workshop and on the construction site
With manual filter cleaning PressClean and efficient Eco mode for a longer runtime per battery charge, the Quadrix L18 V Top ensures a clean result. Perfectly suited for service and assembly work as well as for vacuuming dust and chips. Dry vacuum cleaner with commercial approval, certified according to EU standard for dust class L. With integrated blowing function for blowing out, drying and discharging the exhaust air.
The compact design of the cordless handheld vacuum cleaner allows stacking of the starmix starboxes (Tanos system) on the vacuum. The robust housing with rubber protectors ensures gentle and non-slip parking on different surfaces. All around the ideal companion for fast, mobile and uncomplicated cleaning with a large action radius.
| | |
| --- | --- |
| Filter bag | 1 x FBV 7.5; item no. 448794 (5 pieces) |
| Accessories set | 1x suction hose 27-300 (f. QUADRIX), ø 32 mm x 3 m (Item No. 448787) with connection sleeve, ø 27 mm x 3 m crevice nozzle, suction nozzle, carrying strap; 1x fleece filter bag FBV 7.5 (Item No. 448794); 1x pleated filter FF 3800 (Item No. 448800) |
| | |
| --- | --- |
| Filter | FF 3800, Item No. 448800 |
| Blow function | yes |
| Filter cleaning | yes (PressClean) |
| Main filter | FF 3800; Item No. 448800 |
| Capacity indicator battery | yes |
| Power regulation | 2-stage (Eco/Boost) |
| Hose and accessory storage | yes, completely stowable in the vacuum cleaner (battery/charger not included) |
| | |
| --- | --- |
| Battery | Not included in the scope of delivery |
| Volume flow | 35 l/s (max.) |
| Container volume (max.) | Gross - dust: 7.5 / 5.5 l |
| Dimensions | 39 x 29,3 x 35,7 cm (L x W x H) |
| Weight | 6.2 kg (without accessories/battery) |
| Runtime | Battery runtime at 18V 5.2 Ah (approx.); Eco mode: approx. 25 min. / Boost mode: approx. 15 min. |
| Schallleistungspegel | 83,8 dB(A) |
| Voltage | 18 Volt |
PressClean
The QUADRIX L 18V is equipped with the manual filter cleaning PressClean. By pressing the switch and holding the hose closed, the filter is cleaned by means of a strong air flow during breaks in work.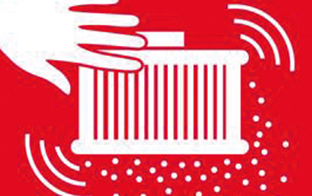 The QUADRIX runs with any 18V battery from the CAS battery system. Thanks to compatibility with over 230 machines from leading manufacturers, it offers maximum flexibility.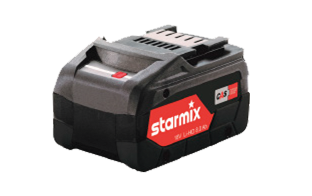 In the integrated storage compartments, all accessories are stowed in the vacuum cleaner to save space.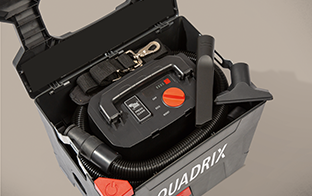 With blowing function to blow out, dry and discharge the air.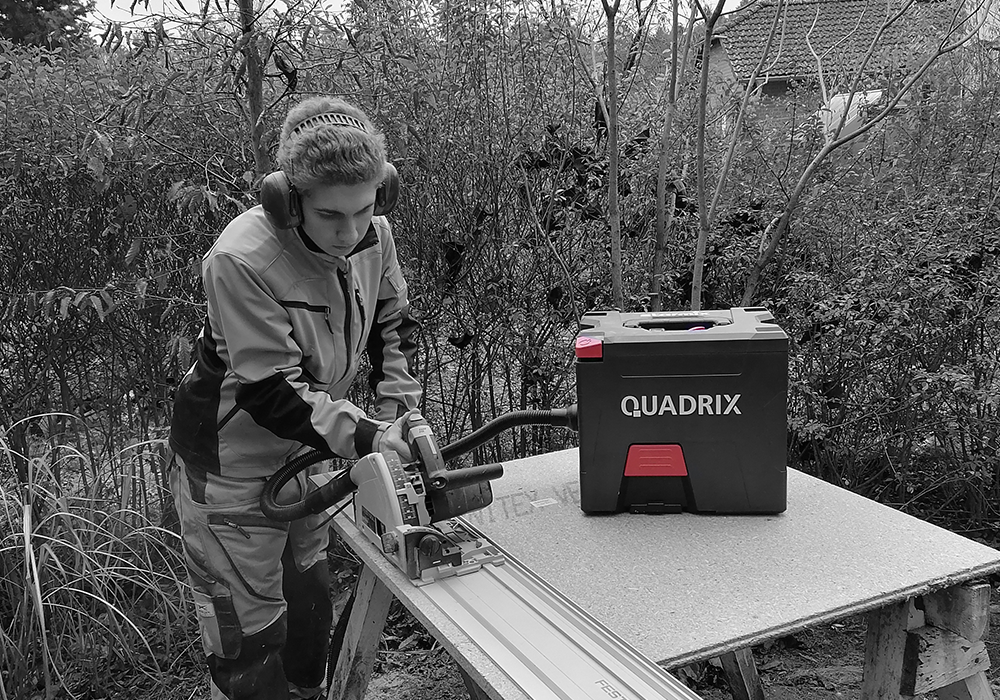 Fabian
Perfect for mobile use!
The Quadrix is light, handy and has no protruding elements that could interfere during transport. The flexible rubber sleeve is an absolute must when using tools from different manufacturers. The battery power is completely sufficient.
The vacuum positively surprises by the fact that all accessories can be stored in it. Both the nozzles, the second battery and charger as well as the "bulky" suction hose. Thanks to its shape, it adapts very well to the Systainer and hardly takes up any space in the workshop or in the car, since you can integrate it in the "Systainer stack".
Other CAS compatible products