Universal vacuum cleaner - uClean ADL-1420 EHP
Power tool vacuum cleaner (wet/dry)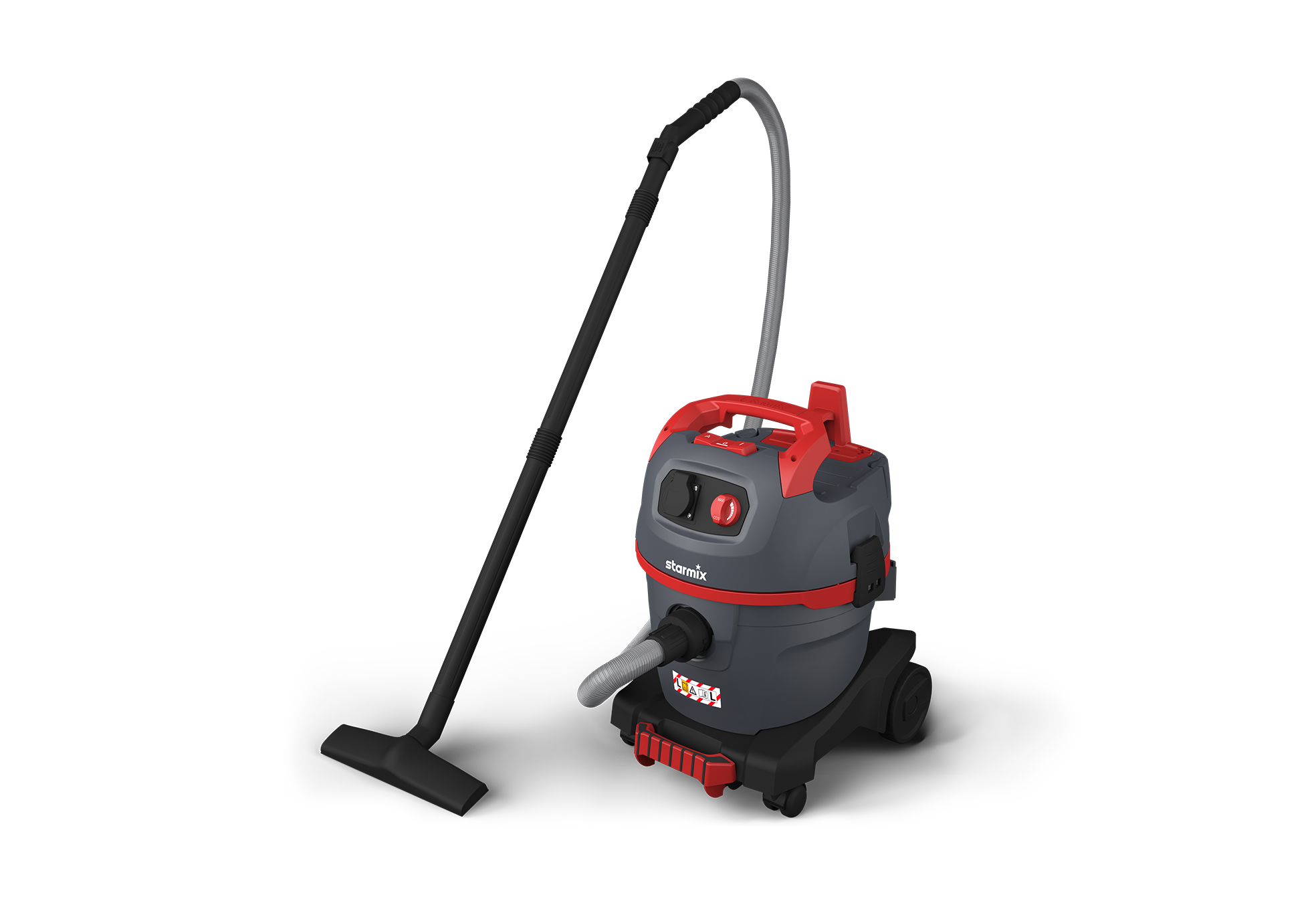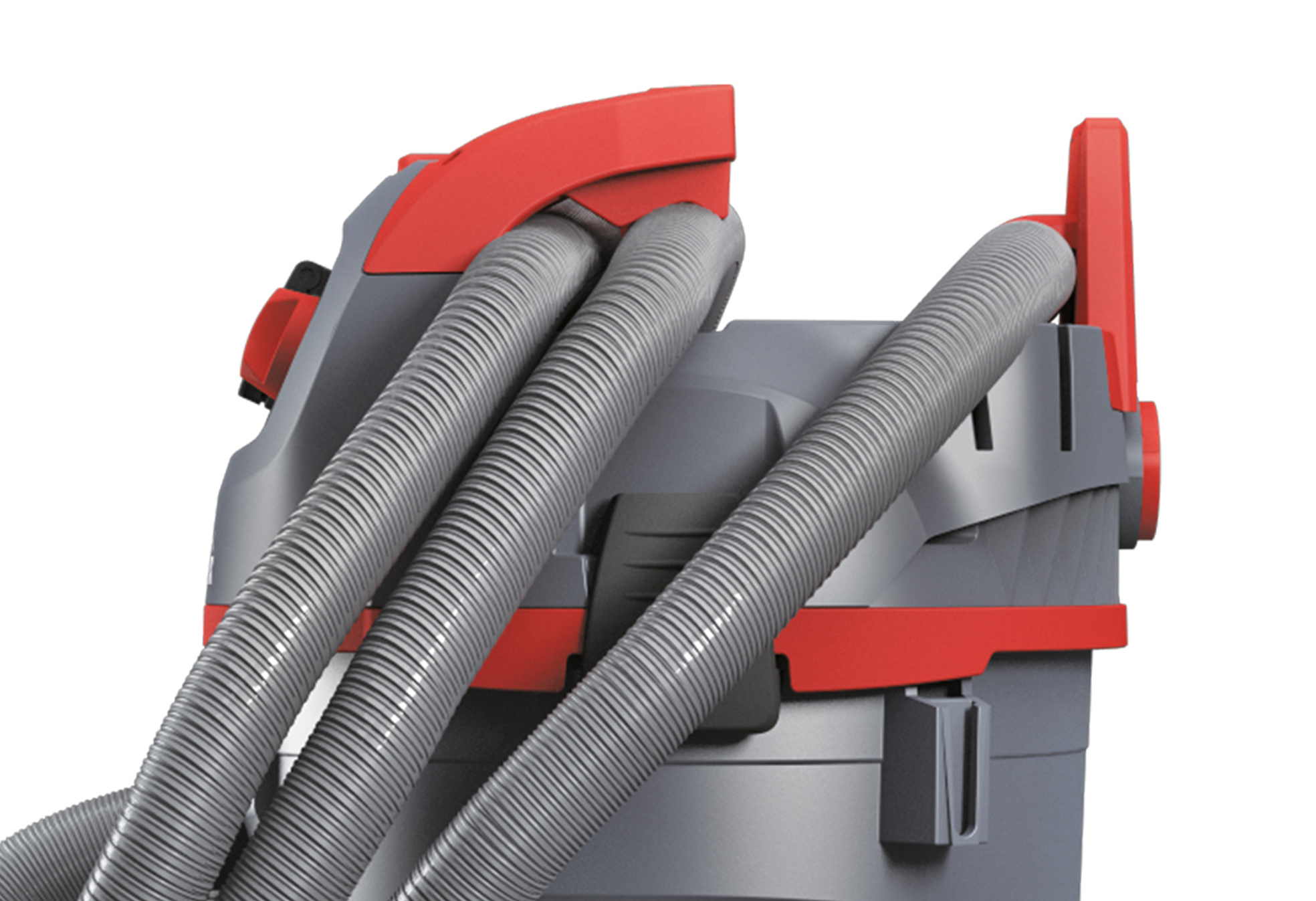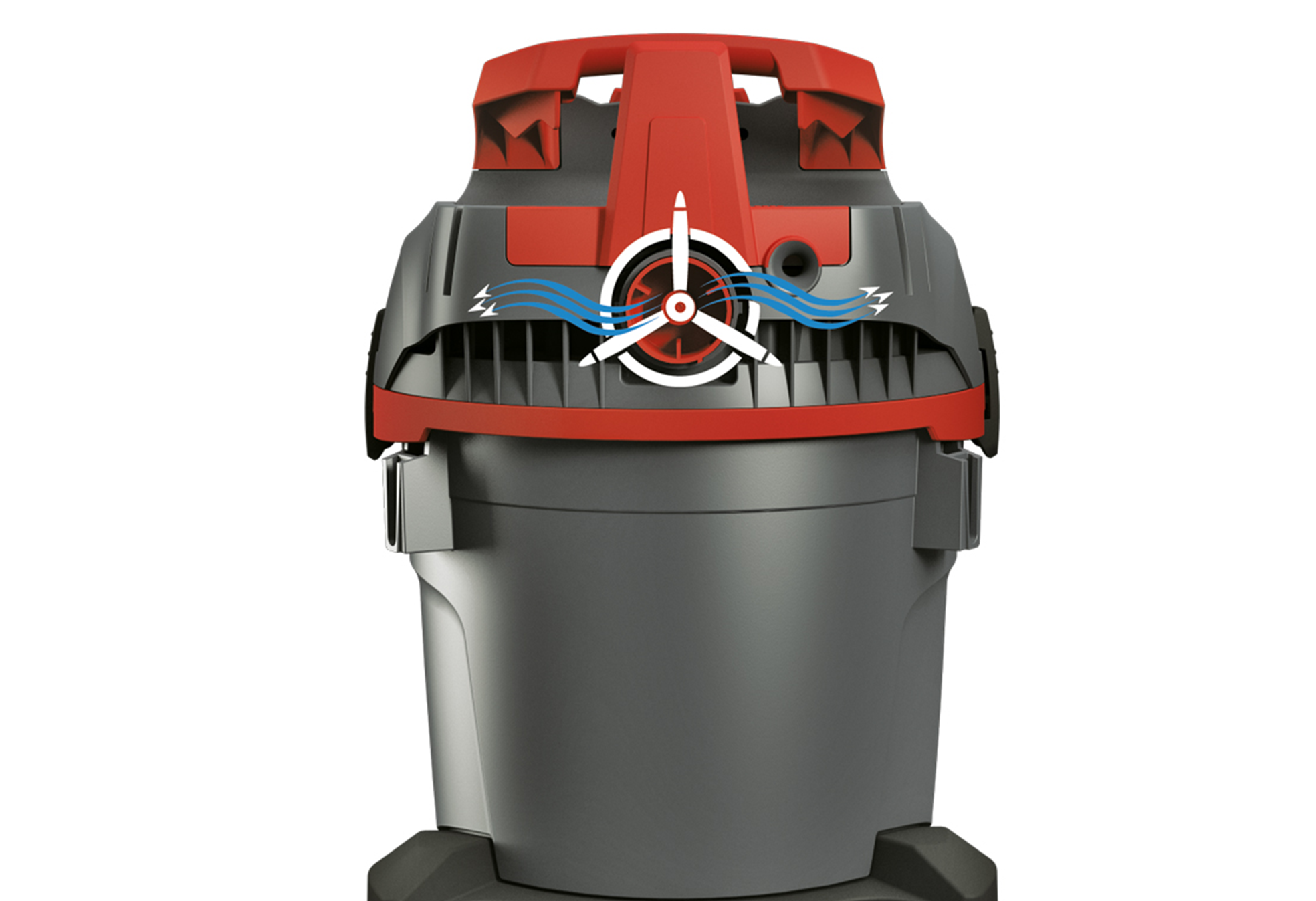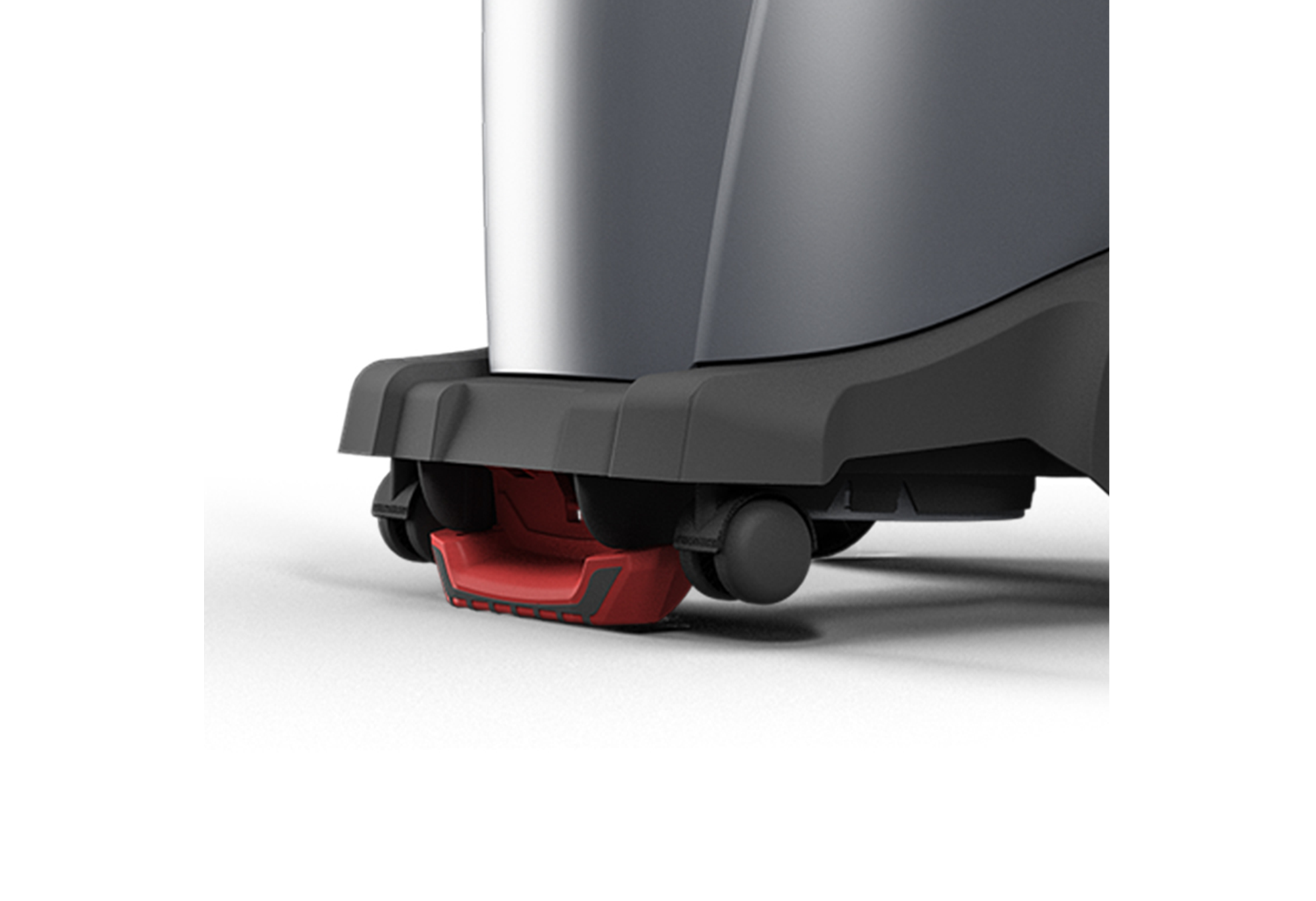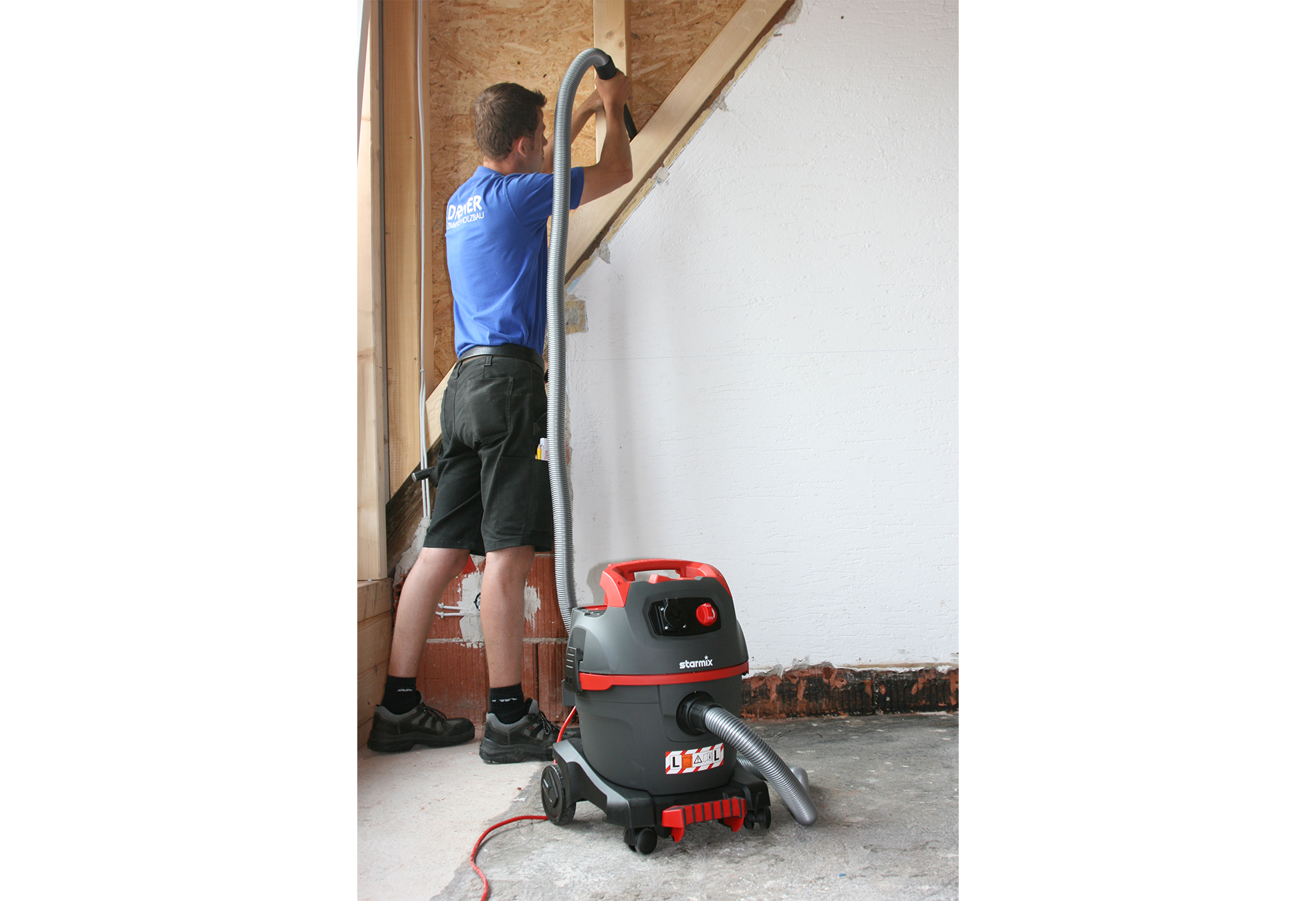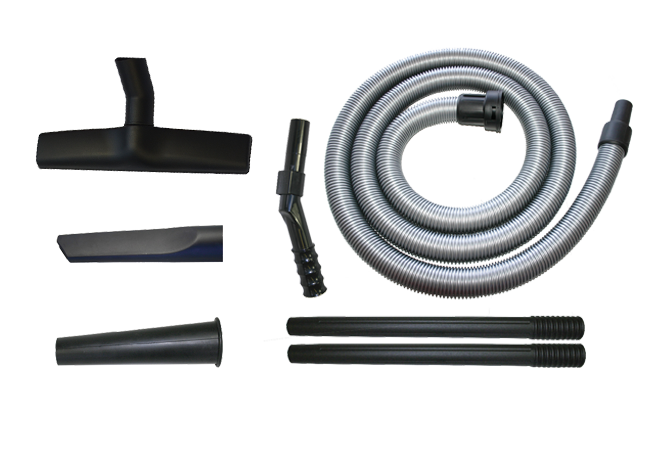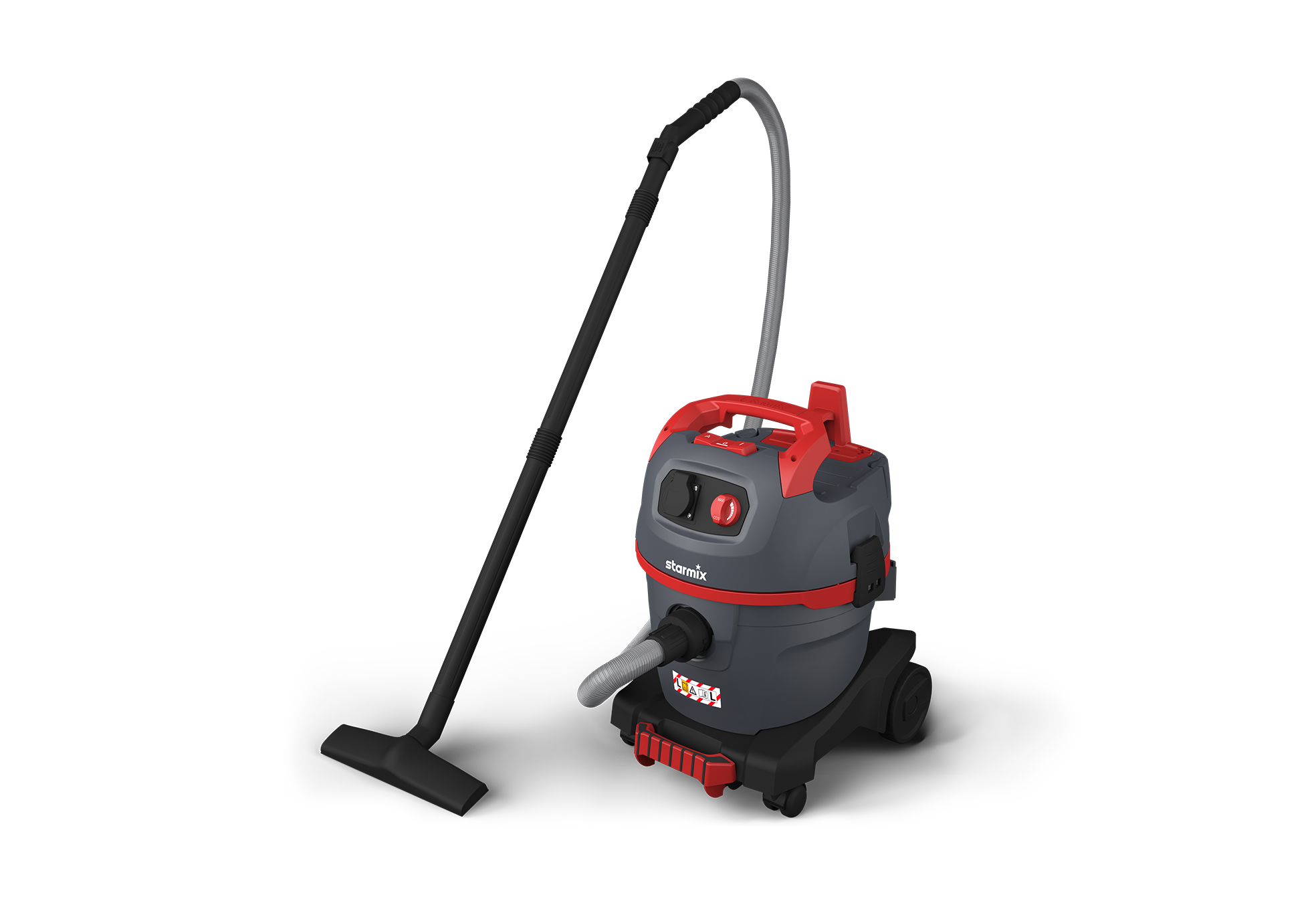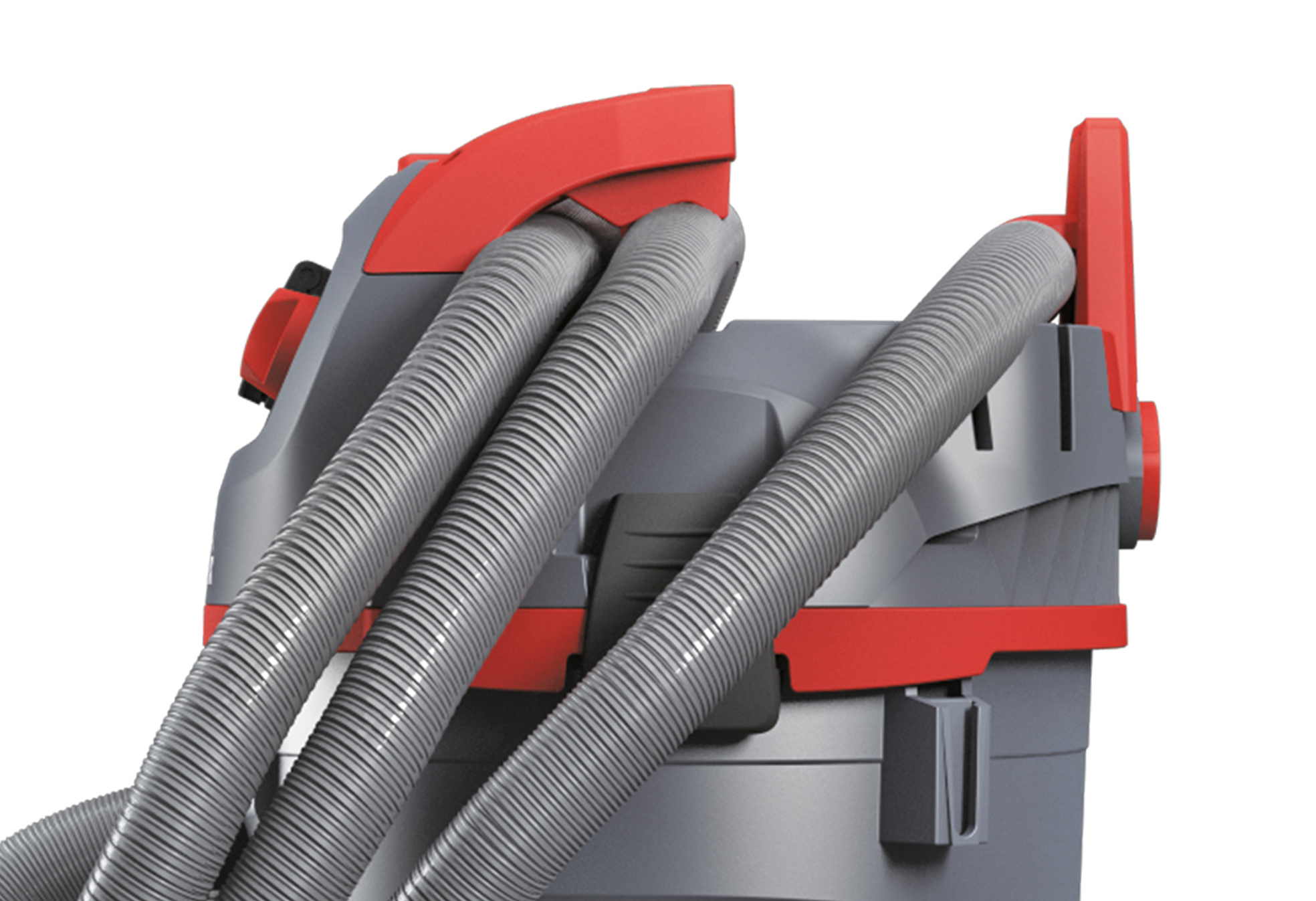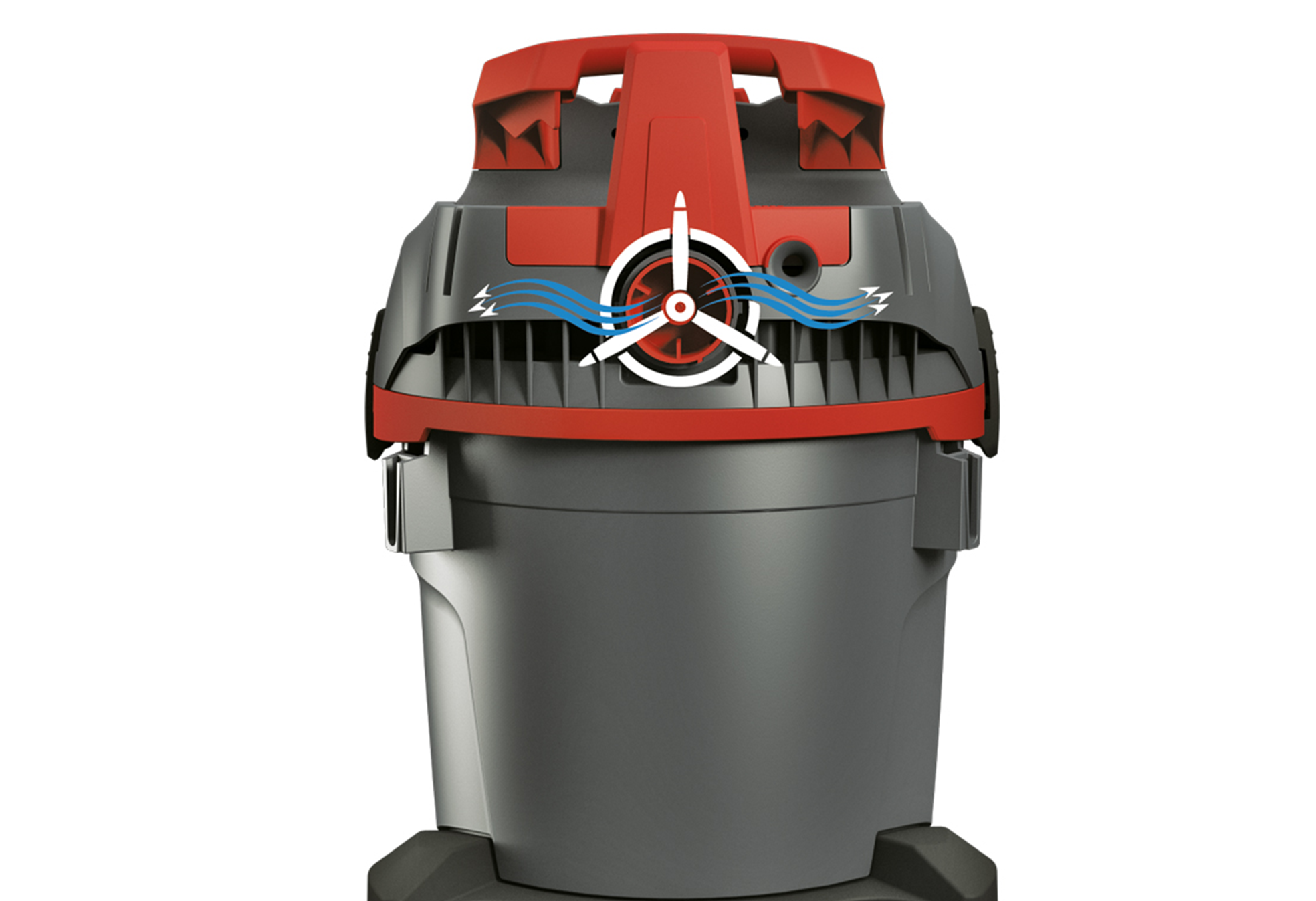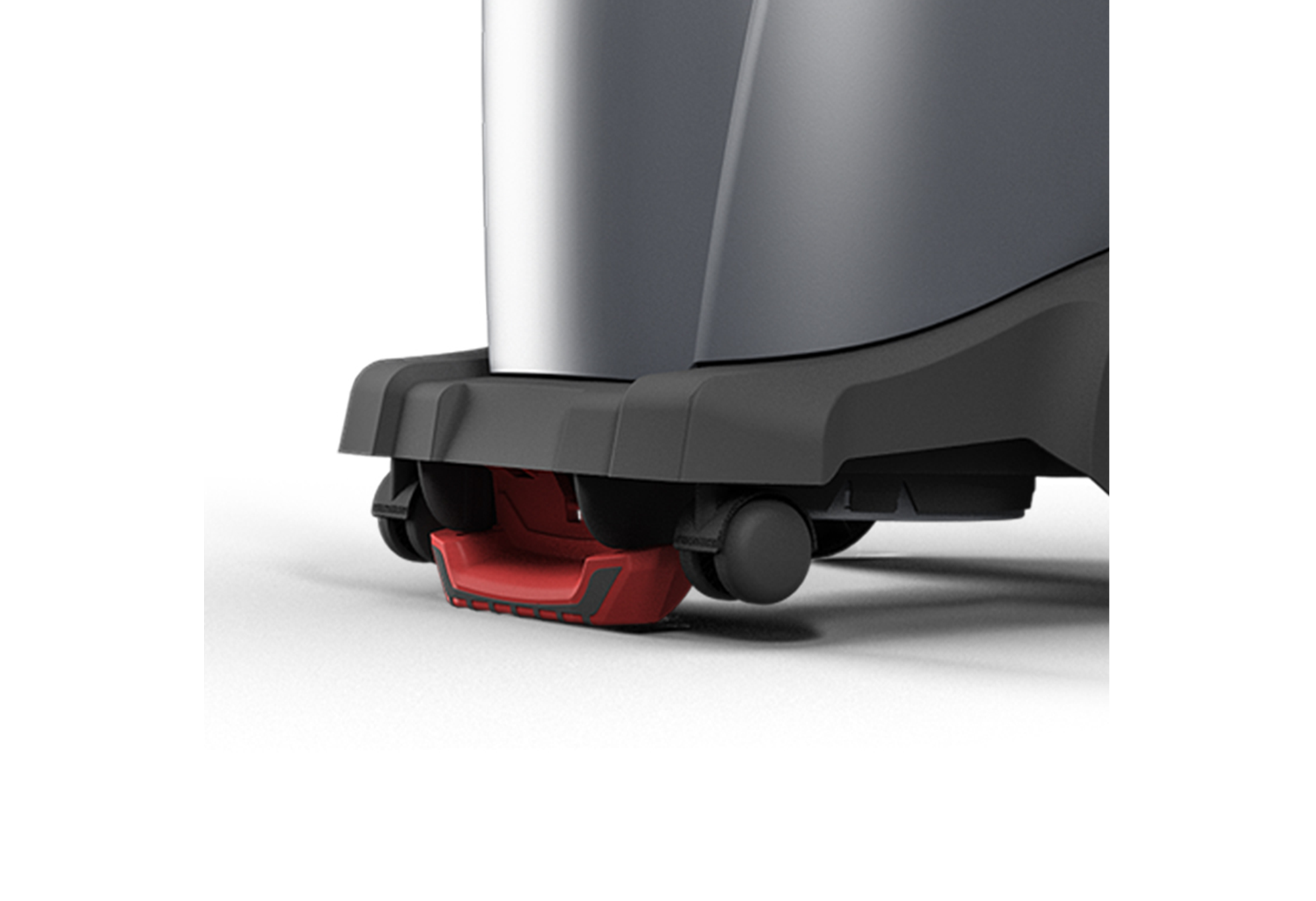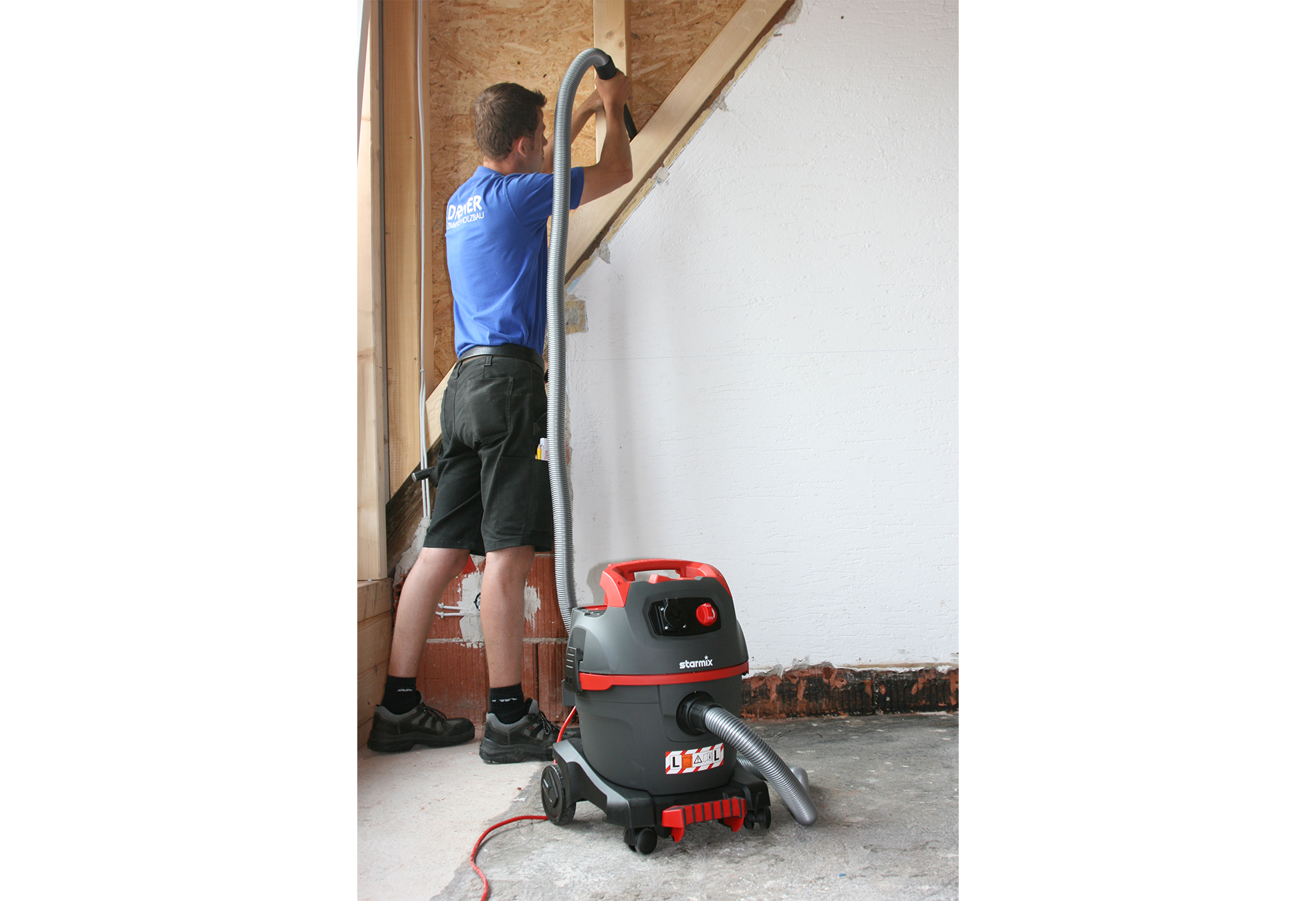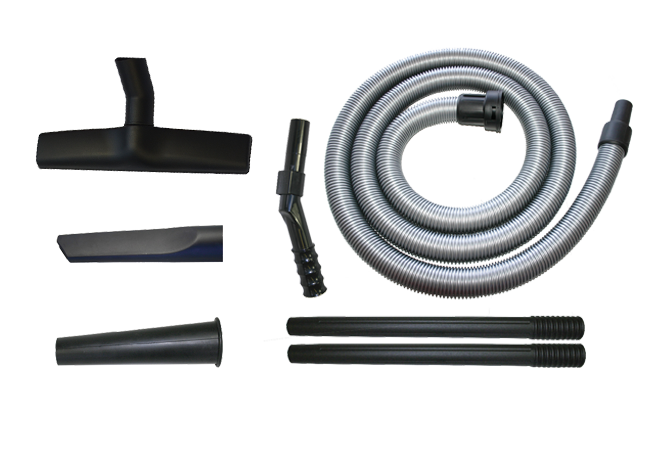 Without filter cleaning for low/normal dust generation, 20 l container
Suitable for assembly work on the construction site (concrete, stone, cement) and for working with power tools in the workshop (wood, paints, varnishes)
Power tool vacuum cleaner for universal use
Suitable for use in industry, in the workshop and on the construction site. Suitable for drilling, grinding, milling and sawing work with wood, concrete, stone, cement, with normal dust generation. Antistatic prepared.
With integrated socket for working with power tools. Large foot switch for on/off and automatic switch-on for the power tool. Additionally equipped with a blow-out function and an extremely robust filter cartridge.
The wobble-free accessory depot, hose rewind and plug fixation as well as the lateral parking position for the suction accessories allow easy carrying on the construction site and tidy stowage during transport.
| | |
| --- | --- |
| Filter bag | 1 x FBV 20. additional purchase item no. 434827 (5 pieces) |
| Accessories set | 1x suction hose, ø 35 mm x 3.2 m (item no. 413228); 1x handle tube, plastic with secondary air slide (item no. 424804); 2x suction tube, plastic (50 cm each) (item no. 424859); 1x crevice nozzle (22 cm long) (item no. 417011); 1x rubber nozzle (23 cm long) (item no. 425696); 1x floor nozzle 30 (BG Bau) (item no. 440941) |
| Additional filter | 1 x FSS 1200 (foam) |
| | |
| --- | --- |
| Water level detection (mechanical) | yes |
| Blow function | yes |
| Speed controller | yes, stepless |
| Driving handle | no |
| Filter indicator light | no |
| Appliance socket | yes |
| Main filter | FPP 3600 (polyester). Dust retention capacity: 99.9%, item no. 415109 |
| Impulse filter cleaning | no |
| Tilt chassis | no |
| Parking position | yes |
| Wheels and rollers rubberized | no |
| Soft start/run-on | yes |
| Hose rewind and plug fixation | yes |
| SmartStop | yes |
| Accessories depot | yes |
| Antistatic prepared | yes |
| | |
| --- | --- |
| Power consumption (max.) | 1400 watt |
| Volume flow | 69 l/s (max.) |
| Dimensions | 43 x 39 x 55 cm (L x W x H) |
| Weight | 8.5 kg |
Advantages at a glance

Top performance through high-speed turbine


Enthusiastic handling due to clever details


Highest variability for versatile professionals

New cool design


Blowing function with 215 km/h
Single-stage high-speed motor with high-speed turbine. Optimum efficiency with significantly higher volume flow and vacuum than comparable motors with the same wattage. And significantly lighter and more compact at the same time. With proven starmix bypass cooling for wet and dry vacuuming. The service life of the carbon brushes is over 800 hours!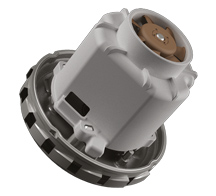 Compact, rectangular design: takes up little space, easy to carry, optimal for storage
Low center of gravity: High anti-tilt and best maneuverability
Robust wheels and castors: Easy and safe driving - even over "hill and dale"
Bayonet connection: Draw-proof connection between hose and container
High filling volume: Filters mounted parallel to the motor axle require no additional space in the container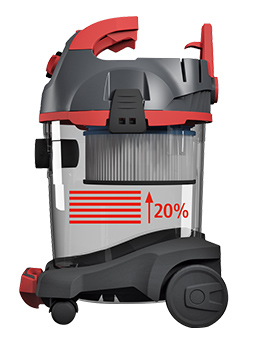 Easy and clean access to the filter cassettes. No contact with dirt or dust when changing filters.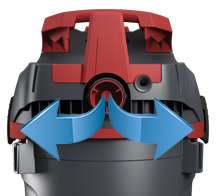 With this new parking brake, the NSG can be quickly and stably fixed in the parking position - without hands, only with the foot. As a driving protection, it protects the chassis from damage and makes it easier to overcome obstacles. Furthermore, the foot brake can be used as an ergonomically shaped handle for easy and clean emptying of the container.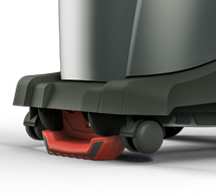 Simply clever: All included accessories can be stored safely on the device.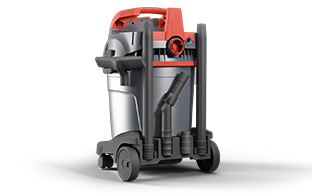 As simple as it is ingenious: wrap twice, snap once, done.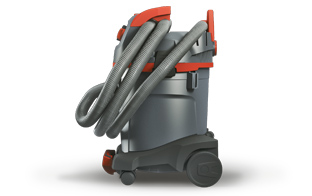 The I/O switch is easily accessible on the top of the container. In addition, it is used to select the automatic switch-on function (the vacuum starts automatically when the connected power tool is switched on) and the vibration function.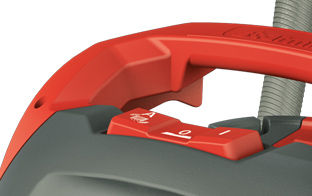 Quick and easy: Just by loosening two screws, the red power cord can be changed.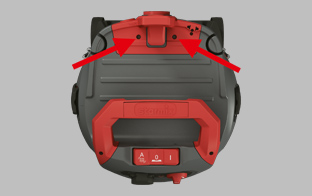 The water level is detected by a float. As soon as the maximum filling volume is reached, no further liquid can be aspirated automatically.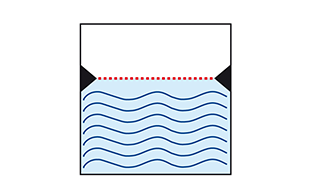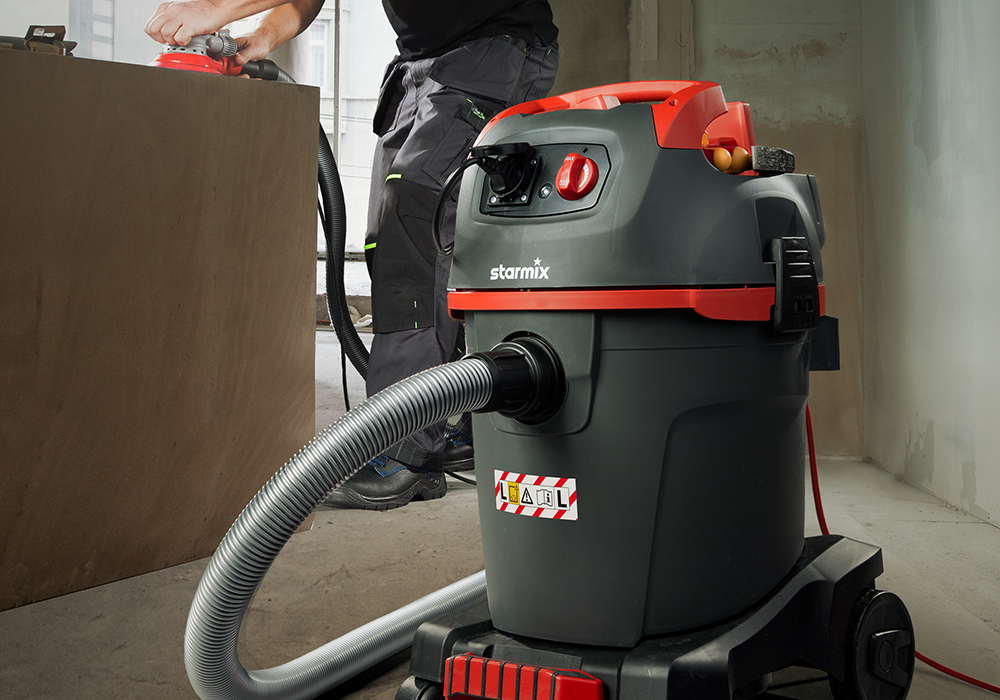 Put an end to dust!

uClean - When flexibility is written BIG!

The universal professional for versatile use with normal and low dust emission.