Hand sweeper - haaga 497 Profi
Manual sweeper with 97cm sweeping width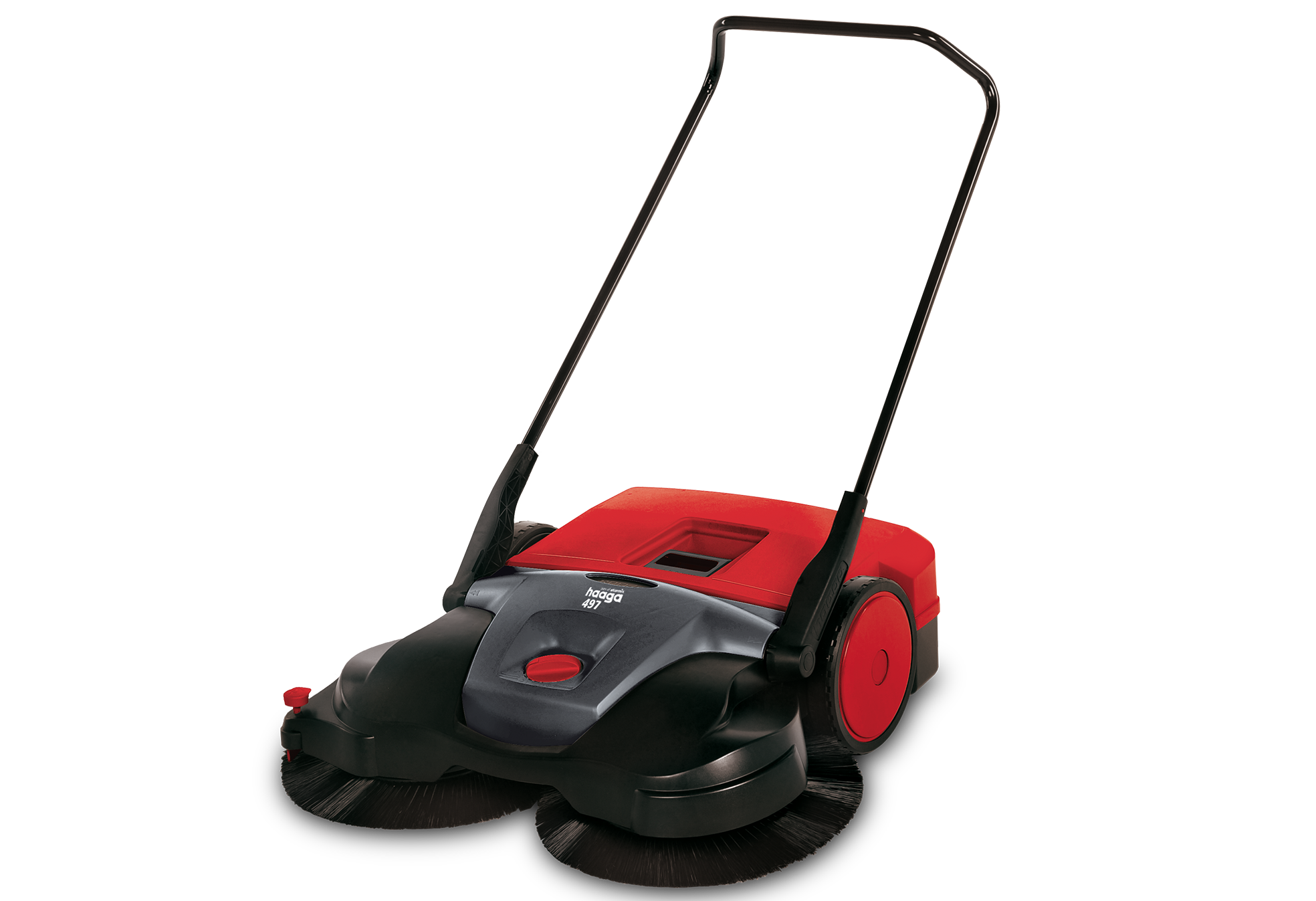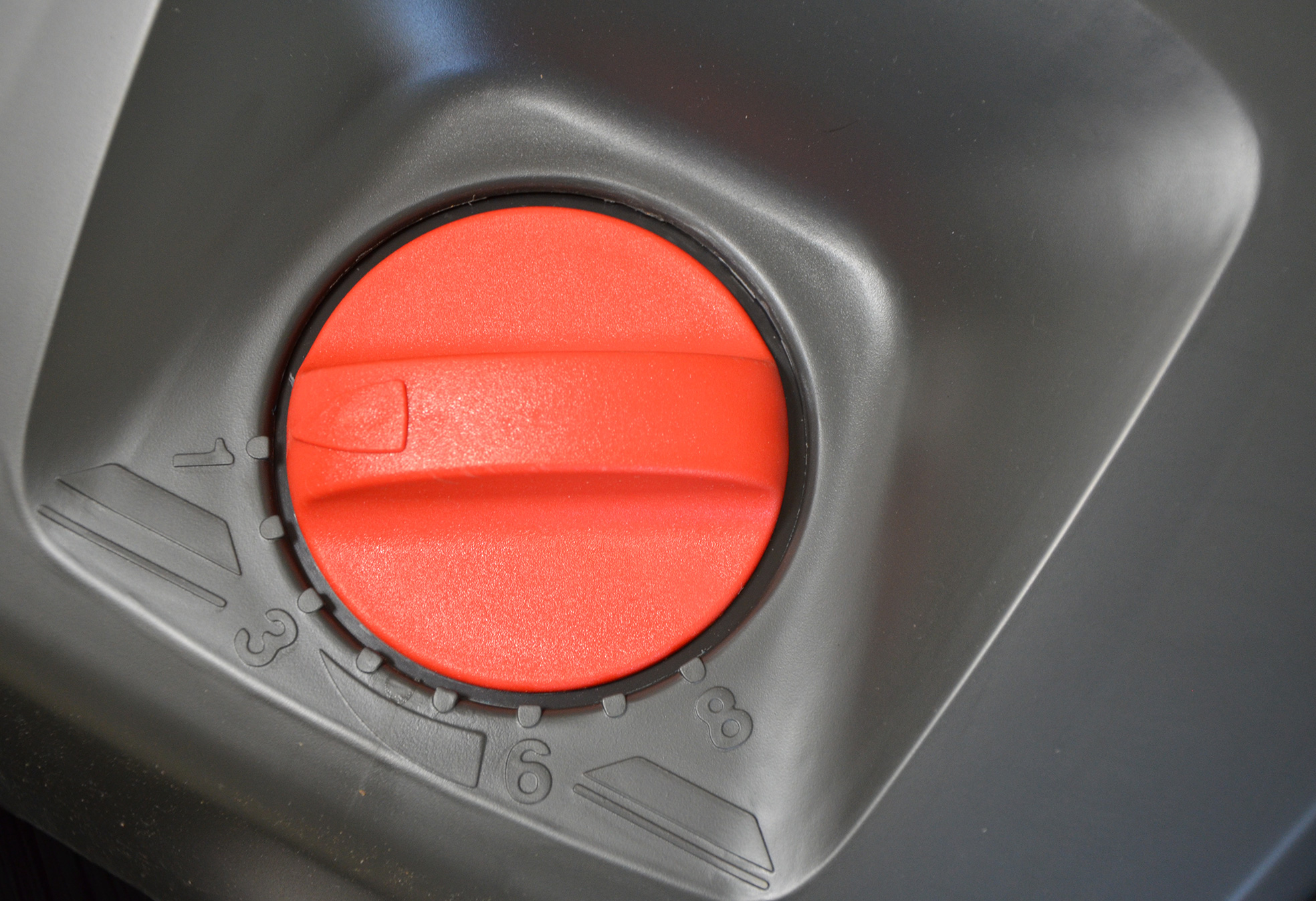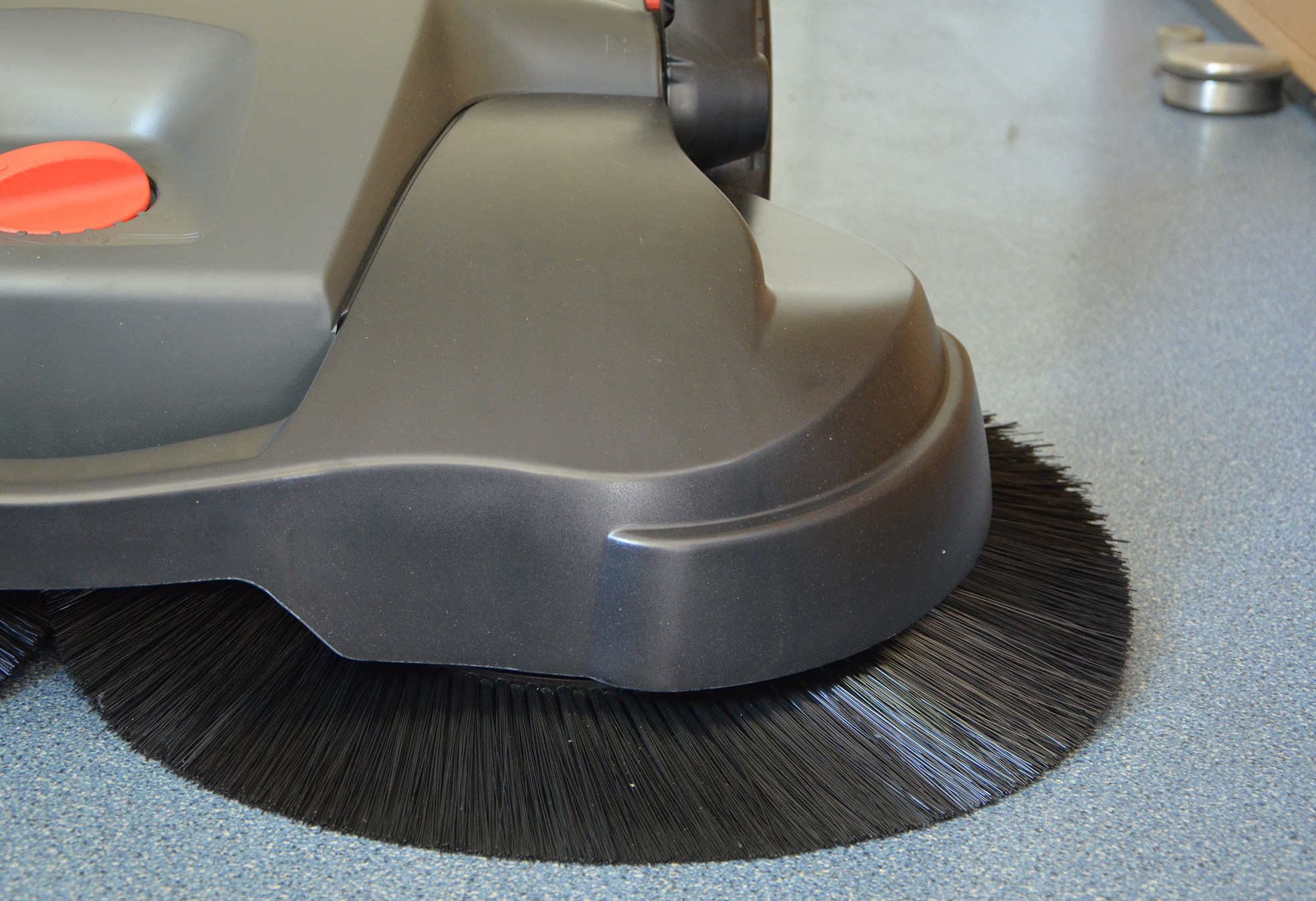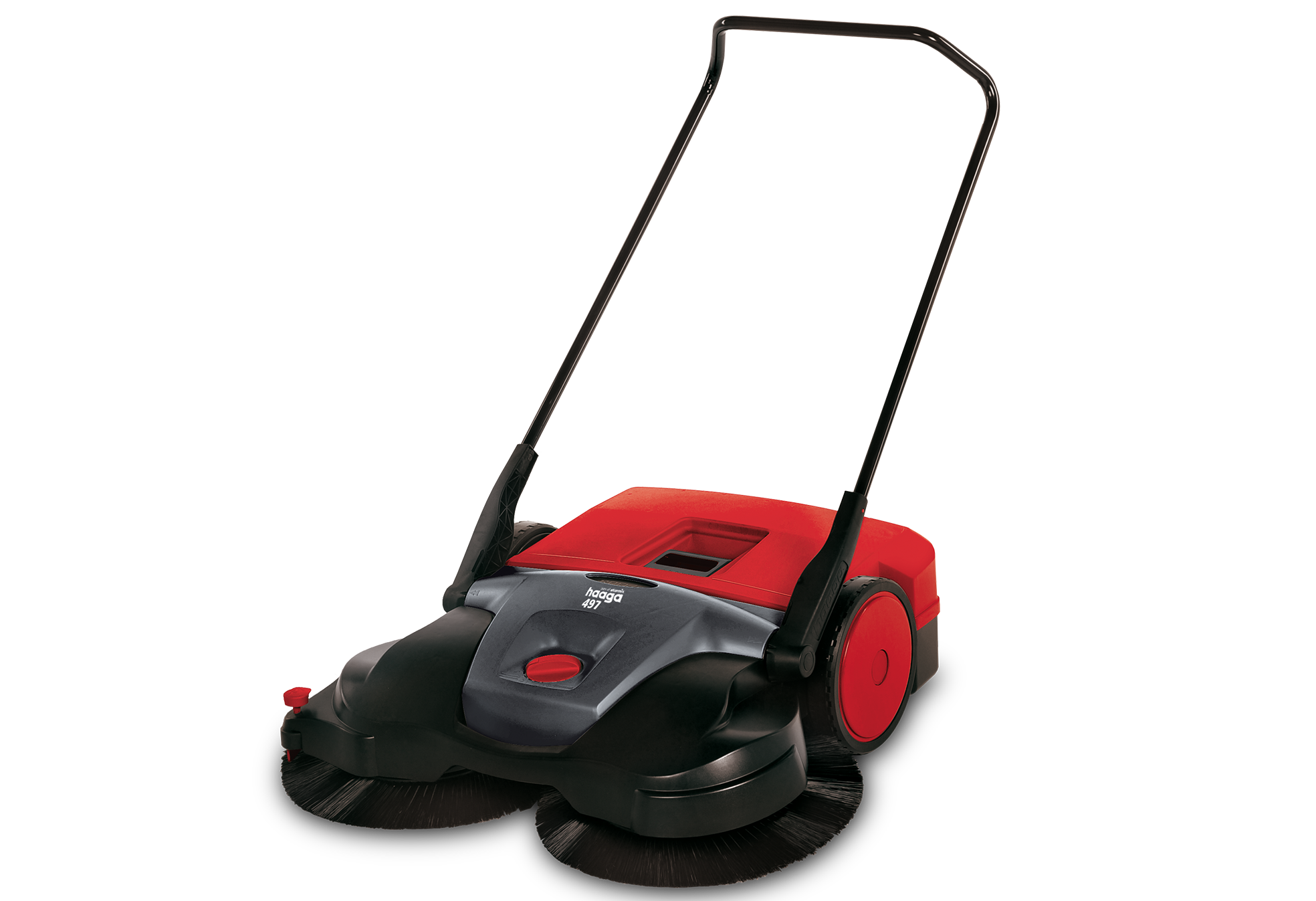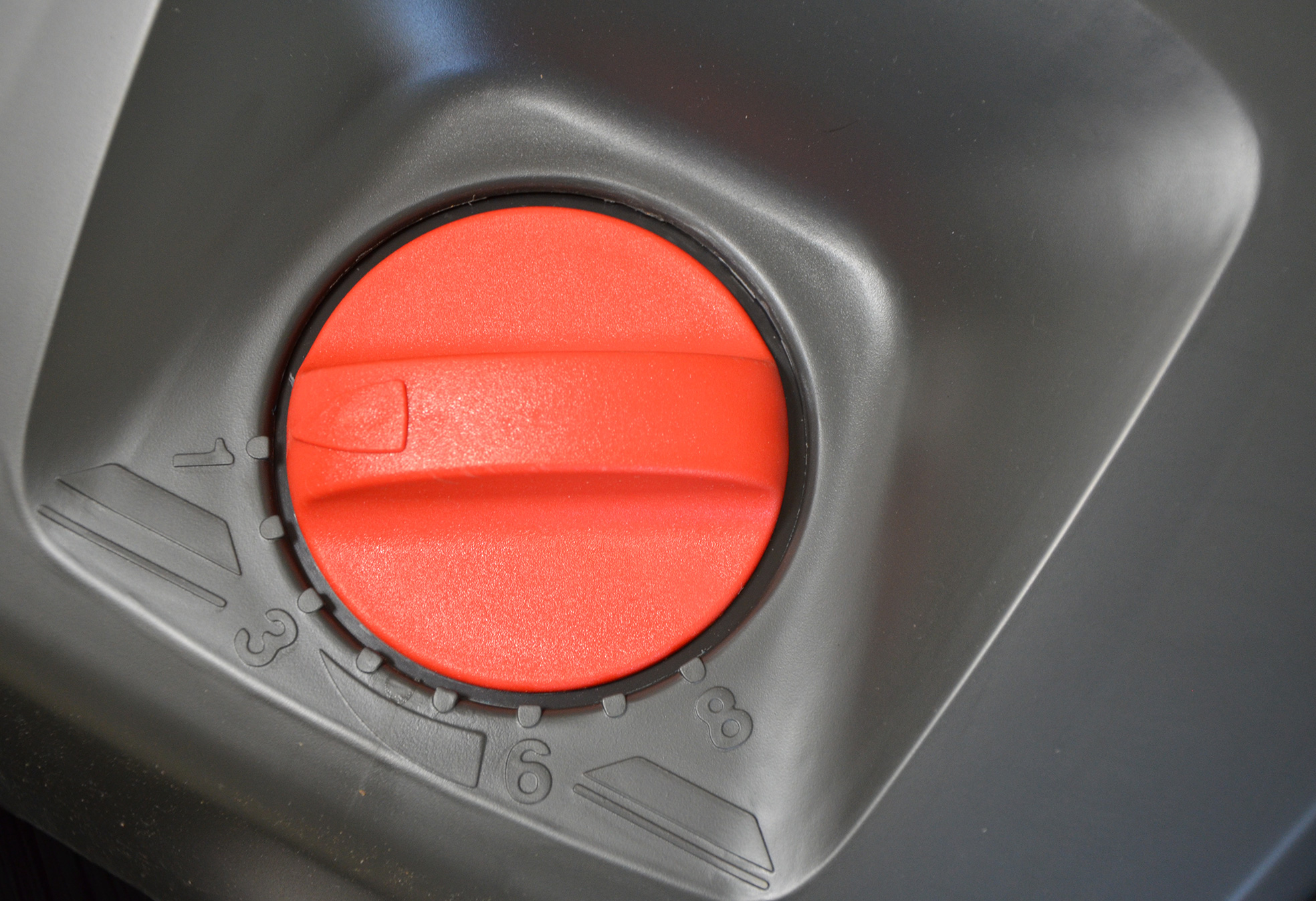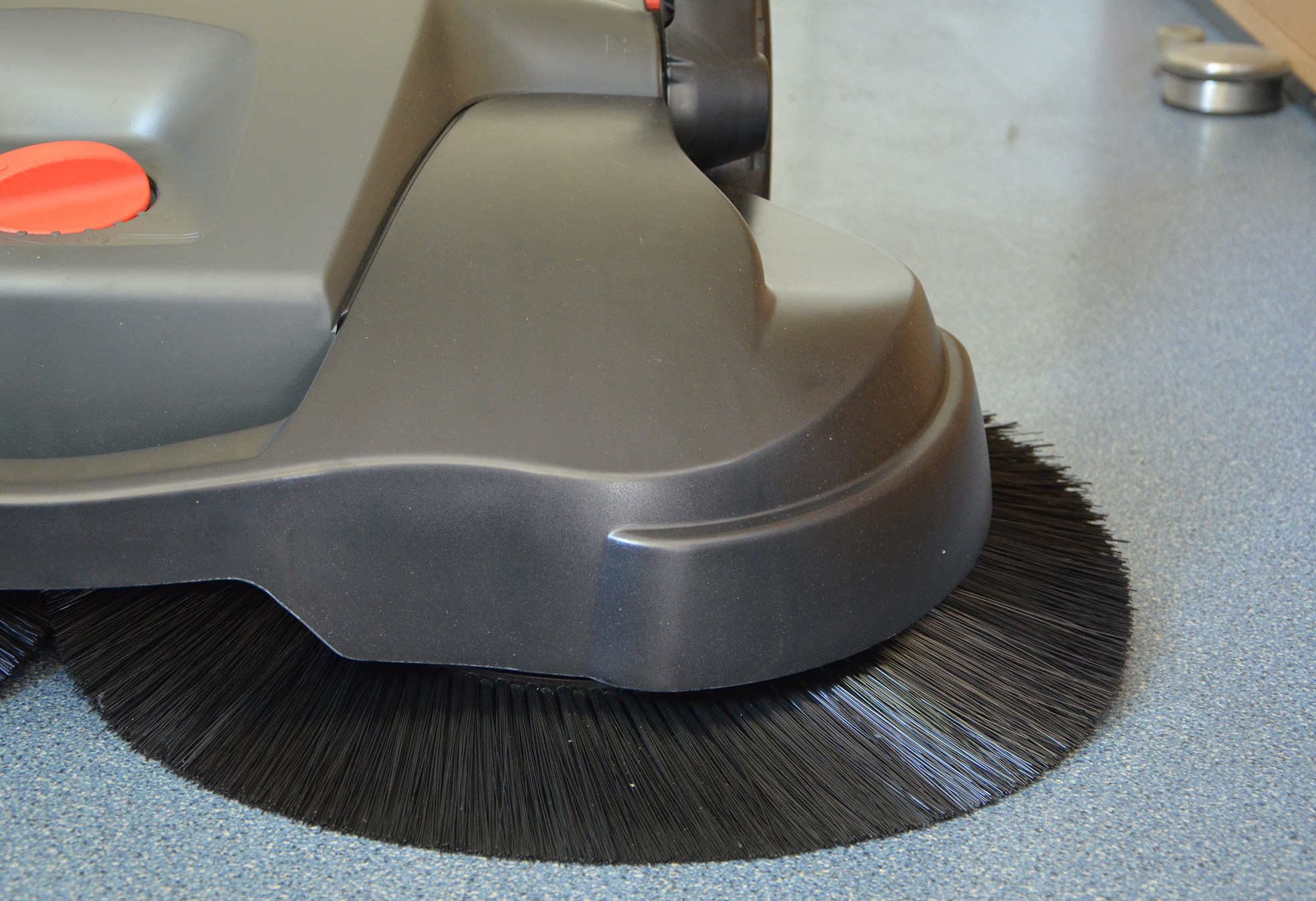 For commercial use for large areas up to approx. 2,000 m²
Sweeper for commercial use

Suitable for large areas up to approx. 2,000 m² such as gas stations, workshops, parking lots. Best sweeping performance, rational sweeping: With turbo sweeping system, sweeping capacity 3,600 m²/h, container volume 50 liters, with disc brushes projecting on both sides, with side roller on one side, infinitely variable height adjustment, 4-year warranty on brush wear.
| | |
| --- | --- |
| Fine dirt sweeping roller | yes |
| Drive coupling positive & self-lubricating | yes |
| Battery-powered | no |
| Disc brushes projecting on both sides | yes |
| Brush height adjustment | yes - stepless |
| Brush pressure pad | yes |
| Ergonomic push handle | yes |
| Flexible seals for low-dust sweeping | yes |
| Height-adjustable telescopic push handle | no |
| iSweep | yes |
| Gearbox protected against dirt | yes |
| Lateral guidance | yes - on one side |
| Disc brush system | yes |
| Turbo sweeping system | yes |
| | |
| --- | --- |
| Application areas | Gas stations, workshops, parking lots, yard, warehouse, production hall |
| Operating principle | Turbo sweeping system |
| Container volume (max.) | 50 l |
| Brush drive | manual |
| Weight | 15,7 |
| Sweeping width | 97 cm (measured at the outer edge of the disc brushes) |
| Sweeping capacity | 3,600 m²/h |
ADVANTAGES AT A GLANCE

Sweep fine/coarse dirt effortlessly


Optimum cleaning performance on different floors due to infinitely variable brush height adjustment


Pleasant smooth running and long durability due to beltless drive


Wet and/or dry sweeping
More sweeping performance due to disc brushes projecting on both sides


Top quality "Made in Germany"


Space-saving storage


Easy sweeping on curbs and walls due to additional guide rollers


A higher sweeping performance is achieved through 2 high-quality disc brushes at the same time. The overhang also enables sweeping under edges.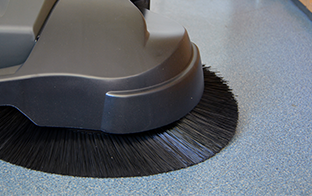 The 180° movable bracket supports space-saving storage of the sweeper. This allows the machine to be stored in the smallest possible space when not in use.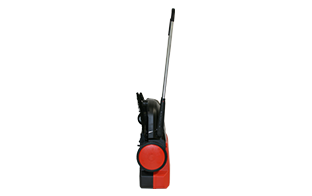 The ergonomic push handle makes it particularly comfortable to use and is easy on the back.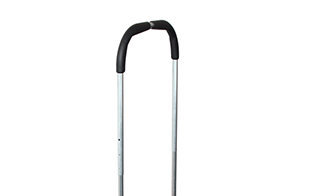 The container shape supports easy crossing of obstacles. In addition, the container is easy to open and close thanks to the smart closure system.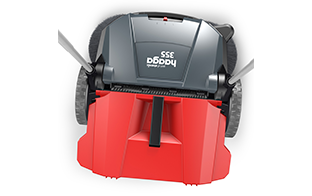 Sweeps twice in one pass. Even the finest dirt is picked up.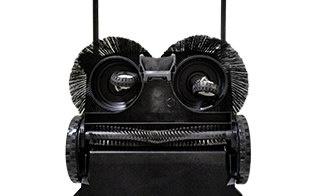 The height adjustment guarantees optimum ground hugging.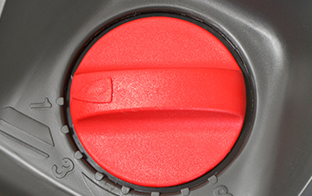 These support the tracking of the disc brushes. The side roller additionally protects the bristles when sweeping close to the edge.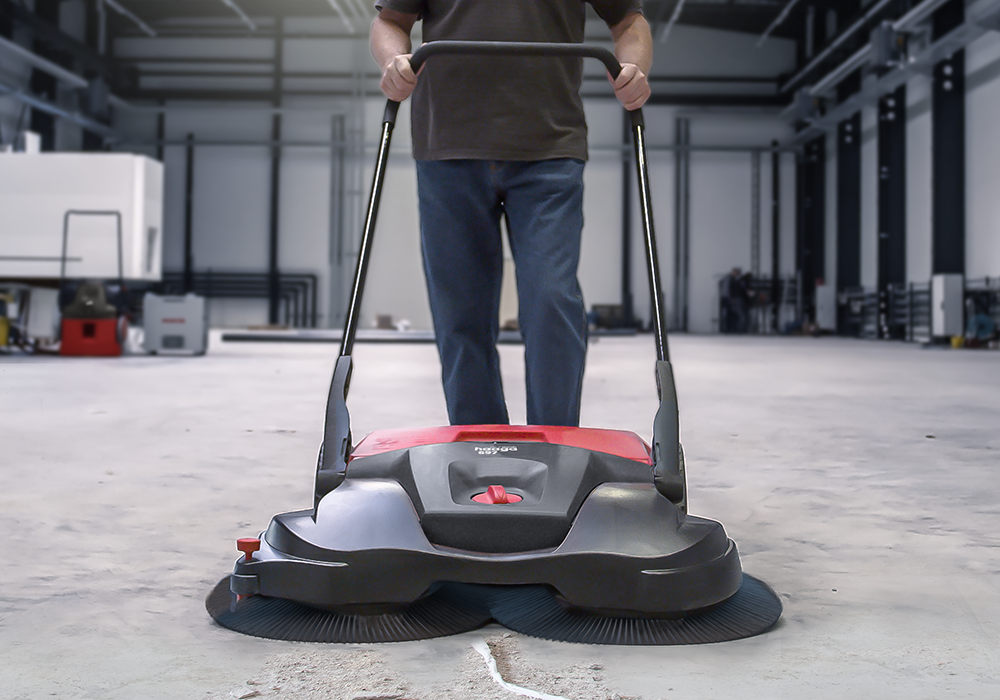 Haaga sweeping series

Proven system with improved technology

Haaga sweepers are characterized by particularly easy handling and high quality. With the unique disc brush system, dirt is not pushed in front of the machine but transported directly into the collection container. Due to the Turbo sweeping system with additional sweeping roller, the dirt is picked up twice, with only one pass.

"Made in Germany" is also an absolute quality criterion for our sweepers.


Andere Profis kauften auch